Awakening: The Skyward Castle - rise to the throne and save your people!

Download Awakening: The Skyward Castle for Windows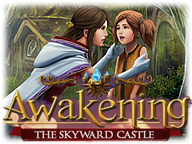 Awakening is surely one of our top favorite series.
This adorable fantasy game is a nice break from all those dark, haunted ones, although this is the last in the series as stated by the developers.
In The Skyward Castle, Princess Sophia followed her journey from The Goblin Kingdom to find her people and rescue her parents from dark evil force.
Awakening series are always packed with tons of amazingly beautiful scenes and if you found the scenes in previous games beautiful, then the scenes in this sequel are as beautiful or even more beautiful than the previous ones!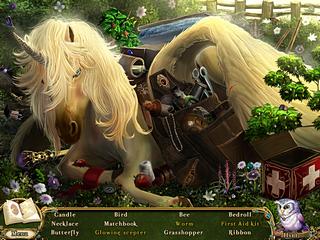 Most scenes are colorful, very detailed and delightful. The game fits our widescreen monitors perfectly and the graphics are super crisp and crystal clear!
All characters are also very well drawn, with really nice voice overs added to the mood.
Music is relaxing as it should be, it suits the atmosphere very well and even if you usually don't like to turn up the music while playing the game, music in this game is not annoying at all, in fact, it's pleasant to listen to.
The two adorable animals, the Pocket Dragon and the owl still follow you from the last game. You can still use the dragon as a personal lighter and the owl will provides you with useful hints if you're stuck!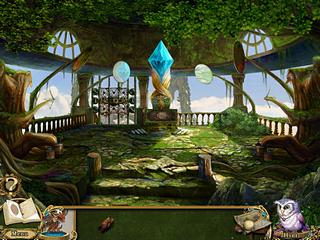 Puzzles are varied from easy to difficult and thee're loads of them.
All of them are very enjoyable and many of them are surprisingly creative, however, in some puzzles the instructions aren't very clear.
Awakening 4 featured many different types of Hidden Object scenes which enlighten the gaming experience.
They're all highly interactive, from finding standard list of items, finding silhouettes, return items to places, finding number of items to the I-Spy type.
The gameplay is also very smooth and entertaining, there is an addition of a map which allow you to jump to places. The map interface is nicely done even though it doesn't show you the area of interest.
Although this is a very long game, we enjoyed every seconds of it and didn't want it to end, we're sad to say good-bye to the world of Awakening and we hope that Princess Sophia would found her way back to us someday.

Download Awakening: The Skyward Castle for Windows