Dark Dimensions: Somber Song - Casual games reviews.

Download Dimensions: Somber Song for Windows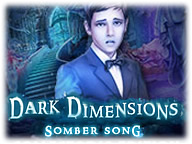 Dark Dimensions: Somber Song Collector's Edition is a pretty nifty hidden object puzzle adventure game.
The game is interesting and beautiful and challenging and full of fun things in the extras.
It's the one-year anniversary of a fire at a music school that killed seven children.
There's a black smoke monster that comes and goes throughout the game and interacts with you and the environment.
It's an eerie and exciting concept. If you like spooky, then you'll love the graphics on this game.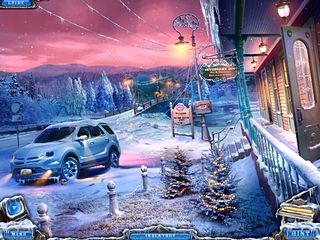 The innocence of a children's music school is a great backdrop for an evil smoke monster.
There is a musical theme to the game with ten hidden music sheets throughout that reveal bits of information about the calamity of the Dark Dimension.
The sounds are just unnerving.
There's one particular part where you're solving a puzzle and someone's knocking on a door. Creepy! I love it.
The gameplay is interactive with complex, but solvable, puzzles consisting of several different parts.
The hidden object scenes list the objects that you're looking for, so you don't exactly know what they look like until you find them.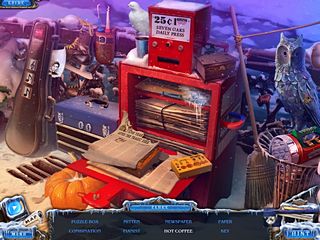 It keeps them interesting without being too easy.
I'd say it's about a 4 out of 5 on the challenge scale.
The Collector's Edition has a bonus chapter that unlocks a bonus match 3 game with ten levels. I'd recommend it.
There's also some art, music, and a "Developer's Diary", but I'm more into the game than the fancy stuff.
Try the free version to check it and see if you want the whole thing.

Download Dimensions: Somber Song for Windows
Game Review from Gamemile