Dark Realm: Queen of Flames - Casual games reviews.

Download Dark Realm: Queen of Flames for Windows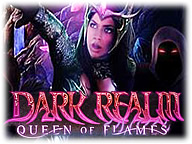 Dark Realm: Queen of Flames Collector's Edition is a hidden object puzzle adventure game that takes you to a fantasy world where you alone have to start a journey to the Queen to rescue your father and people of your village.
There is a lot of work for you in Dark Realm: Queen of Flames Collector's Edition. You need to learn to use all of your equipment wisely.
One day, some unidentified figures ocme to your village to distry it and bring it to ashes.
You are able ot run to your mother's chest, grab a medalion and boots, that give you additional abilities and make you invisible to avoid being turned into a minion together with the rest.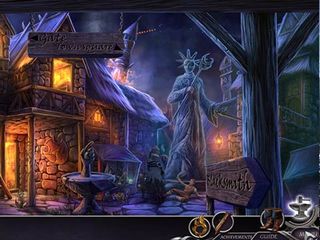 You are now to travel to the Queen to redeem the victims and learn who's behind it.
The game's graphics are perfect presenting a fantasy world with all its creatures, landscapes, and vastness.
The game is a bit dark and airy with a taste of middle age lifestyle. It even seems a bit gothic at times. The voice overs make it seems even more realistic.
As to the game play, there are hidden object scenes with interactive lists. One item can sometimes take you far.
Some of the searching techniques seem new, like finding an item to match a sentence. The mini games are fun and entertaining.
As you move forward you need to pay attantion and collect all 57 flames.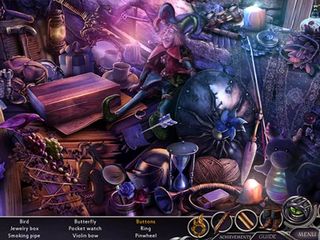 Don't forget to use your boots and medalion. They have some features to help you on your journey. The map is teleporting to place you where you need to be next.
The game has got a lot of CE content to enjoy within the game or take away from it.
It is definitelly one of the best fantasy hidden object puzzle advenute games out there.

Download Dark Realm: Queen of Flames for Windows
Game Review from Gamemile