Dark Romance: Heart of the Beast - Casual games reviews.

Download Dark Romance: Heart of the Beast for Windows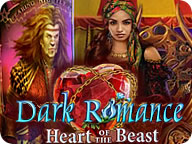 Evil is lurking and it's up to you to go on the Hidden Object Puzzle Adventure quest to subdue it!
Big Fish Game's award-winning game, Dark Romance: Heart of the Beast Collector's Edition, is the second chapter of the growing Dark Romance franchise and it is certain not to be the last.
You can feel free to jump in on episode two without ever having played the first episode if you wish.
But if you start from the beginning now, you'll be able to play all of them as this legendary story develops over the years.
Your father has fallen ill and it has recently gotten worse.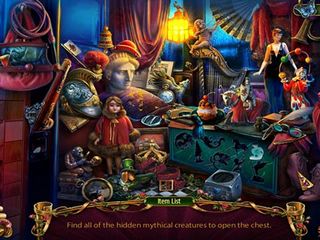 It is said that the Rose of Life would be able to save him, but, alas, it only grows in a kingdom that is far far away from your own.
Now, that wouldn't be too bad.
I mean, who wouldn't go through the trouble of traveling to a far away country to help her father? It could even be fun.
But, this is no ordinary travel!
The evil witch, Claudine, also wants the Rose of Life, so now you've got to watch out for her if you want to get it.
The story is somewhat reminiscent of Beauty and the Beast meets the Wizard of Oz. Really trippy stuff!
If you get the Collector's Edition, then you're in for a real treat.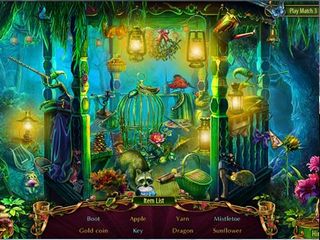 You'll be able to collect butterflies, portraits, and magical objects hidden throughout the lands during the gameplay.
There is extra downloadable media stuff to include music, concept art, wallpapers, and screensavers.
A helpful strategy guide is available in the collector's edition to help you along in your quest.
There's even an extra bonus chapter in which you can break the curse of Princess Narcissi. Two thumbs up!

Download Dark Romance: Heart of the Beast for Windows
Game Review from Gamemile