Dark Tales: Edgar Allan Poe's The Gold Bug - discover the exact location of a treasure lost hundreds years ago!

Download Dark Tales: Edgar Allan Poe's The Gold Bug for Windows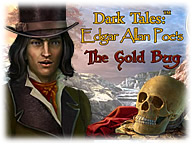 Dark Tales: Edgar Allan Poe's The Gold Bug is another remake of a classic story into a casual game as you could guess from the title.
The game and the story are equally addictive and entertaining and wrapped into some beautiful graphics.
The story features some great adventure with treatures, villians, and mysteries.
You and your companion are on your way to the seashore where you are to help find pirates treasure.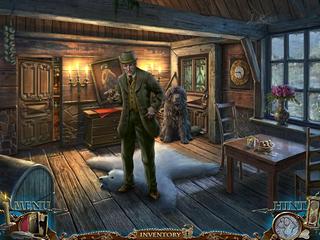 But this is not the only challenge set before you in this game. Someone is interested in the treasure too.
And they are actively trying to steal it from you.
A good story becomes even better when it is supported with just as good graphics and sounds.
The audio-visual presentation of this game is very well polished.
The scenes are clear and detailed and the voice overs make it more real.
The game features the same parts of the gameplay as any hidden object puzzle adventure game does.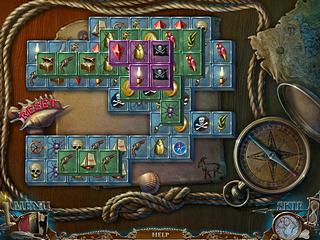 You are going to play quite a few hidden object scenes. You either have to find the items or place to where they belong.
The mini-games are fun to play, but they do not offer the mind-bending kind of a challenge.
With top-notch 2D art and animation found throughout the entirety of the game, working your way through the world of Dark Tales: Edgar Allen Poe's The Gold Bug is more than easy on the eyes.
Add to that some creative adventure mechanics, inventive puzzles and an interesting take on hidden object scenes, and you've got a whole lot of good-looking sleuthing to chew on.
The game is very entertaining as it offers a new way to live out the classic story.

Download Dark Tales: Edgar Allan Poe's The Gold Bug for Windows
Game Review form Gamemile