Dead Reckoning: Brassfield Manor - Casual games reviews.

Download Dead Reckoning: Brassfield Manor for Windows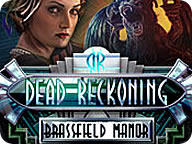 From Eipix Entertainment, the creators of the epic series, Final Cut, comes a new episode in the Dead Reckoning series.
Dead Reckoning: Brassfield Manor Collector's Edition takes you on a mysterious adventure in a whodunit style Hidden Object Puzzle Adventure game that will keep you searching for clues.
If you like Eipix and played too much Clue as a kid, then you will absolutely fall in love with Dead Reckoning: Brassfield Manor Collector's Edition.
Nothing is more fun than a good old fashioned murder mystery party... until disaster strikes and the murder mystery party becomes a REAL MURDER MYSTERY PARTY!
You're at Reginald Greer's annual murder mystery extravaganza when all of the sudden, he becomes the murder victim and now it's up to you to uncover the culprit.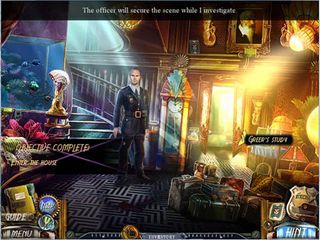 Maybe his bratty son or evil daughter is behind the mischief? Disillusioned business partner?
Find out as the clues unravel this twisted tale of deception!
The bonus game in the collector's edition takes you through a closed case and opens up a new twist to it.
Really wild stuff! If you are a fan of murder mystery, then this could really be up your alley.
The collector's edition also provides you with a strategy guide and downloadable media to enjoy even after you're finished playing.
The minigames are replayable, and the settings are adjustable to customize your gaming experience.
Awesome murder mystery game! Two thumbs up!

Download Dead Reckoning: Brassfield Manor for Windows
Game Review from Gamemile