Emily's Christmas Carol Collector's Edition game review
Yet another adventure with Emily and her family! This time around it is during one of the best times of the year - Christmas time. The O'Malley family is super busy this time of the year and they have some work for you too.
The adventure starts with the fact that you are going on a train adventure! Patrick, Emily and lovely Paige board the train to go up North in search of Santa. Paige is a busy young lady by now - she is in preschool already! So there is a lot of personal touches in this release as in any other. You enjoy the old characters, you meet the new ones.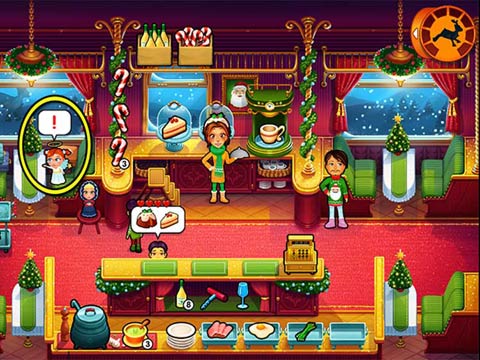 But apart from all the personal details of their life and the great atmosphere of this release, there is still a lot of work for you at the new place. The mechanics of the gameplay has not changed. You are going to serve customers the dishes they want and if you meet all the requirements, you get more opportunities. The customers tell you what they want and it might be one-step dish or a multi-step dish.
You also need to clean the table after each customer to make it available for the next one. The faster you do your job, the happier the customers are and the more money you can make.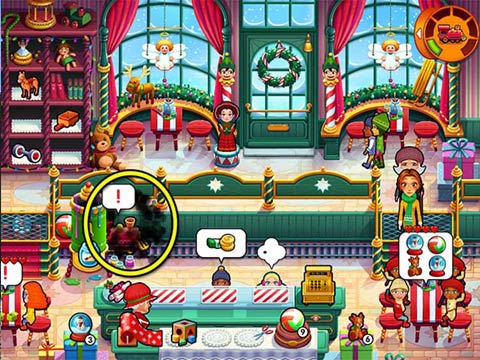 The money can buy you all kinds of improvements for the place to keep the customers happier or things like chocolate bars to give Emily more energy or a bell to make the counter orders go faster. There are also Diamonds that you can earn instead of cash in Challenge levels. Those can be used to invite people to Paige's Christmas carol musical at the preschool. It is needless to mention the beautiful setting of this game, full of holiday colors and cheer - there is a fireplace with a sock, there are warm sweaters and drinks. Well, you know what to expect from the Delicious series. This installment is going to feel like just another Christmas gathering with friends or family. Very warm atmosphere.
Check out Delicious: Emily's Christmas Carol Collector's Edition for yourself this Christmas season!
Download Emily's Christmas Carol Collector's Edition free for PC

Download Emily's Christmas Carol Collector's Edition free for Mac
Game Review from © GameMile.com