Fatal Passion: Art Prison - Casual games reviews.

Download Fatal Passion: Art Prison for Windows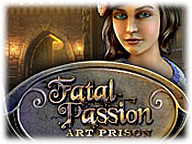 Fatal Passion: Art Prison Collector's Edition is a game for the dreamers.
You do get a little bit of romance and drama.
Then you have to solve all kinds of puzzles and acomplish different tasks.
And as you do you get to enjoy some beautiful graphics and animation!
First about the love story. It is love story what it is all about, but rather about the problems caused by someone's lost love.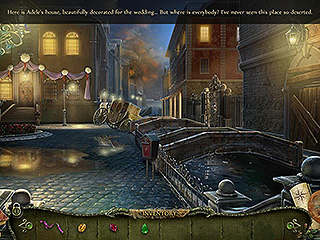 This someone is an artist whose creations come alive and begin to terorrise a town on very same day that the love of his life was getting married to somebody else.
One of the strong parts of the game is the visuals.
The scenes are very detailed and have beautiful combination of the colors and shades.
The game play is very entertaining with all the variety of tasks for you.
The hidden object scenes are visited twice.
There are three kinds of them: multiple items, silhouettes, and locating items to their places.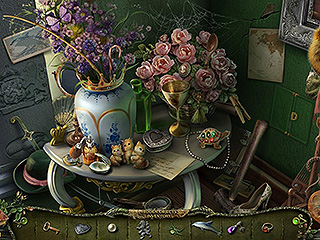 There are also puzzles of different levels of difficulty. They are fun to play.
There are hints available for the puzzles and a map to help you get around.
Of course, there are collectibles, achievements, and other standard extras for you!
The game is beautiful and entertaining. The free version is a good sample to decide if this is your choice.

Download Fatal Passion: Art Prison for Windows

Game Review from Gamemile