Fear for Sale: Sunnyvale Story - put your detective skills to use and appease the ghosts!

Download Fear for Sale: Sunnyvale Story for Windows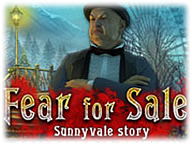 This new release into the hidden object puzzle adventure genre will make many of the genre fans happy.
Fear for Sale: Sunnyvale Story has a lot of interesting features to offer. The game is polished in its both gameplay and audio-visuals.
The game is full of so many different items you are to find and use somewhere else in the game.
The story of the game takes you to a town as an investigator. The citizens of this town are missing one by one in some strange way.
The first thing you learn about the case is that the mayor of the town has something to do with it. Then you find out that several years ago a murder has occured.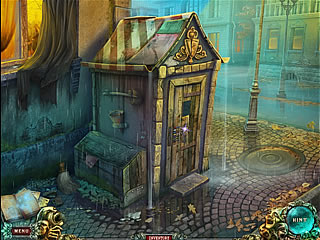 A woman was murdered and her husband was executed for that crime.
Instead of a house that is haunted, we have a house that is haunting an entire town.
The house, which was destroyed years ago, appears out of nowhere and lures the citizens of Sunnyvale inside, where they disappear.
The stor is told with some excelent voice over and presented with some nicely drawn graphics.
The game is full of so many different items you are to find and use somewhere else in the game.
This part of the game is not particularly easy. Plus you can make it more challenging if you choose anexpert mode. The second part of the game you are going to play is the hidden object levels. They give you a list of item to find.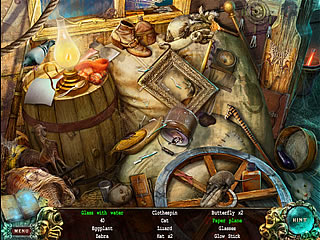 Some of those may require your actions before you can get an item.
The hidden object scenes are well done and the objects you are searching through fit with the scene.
There will also be items to find that are listed in green, this means that there is an additional step or two to find these items.
The puzzles are presented here but not as many as in other games.
But they are still fun to play. These are not very easy too. If you get stuck in any of the levels you can simply open the strategy guide.
The game is really enjoyable especially for those who've seen many of the games of this genre.

Download Fear for Sale: Sunnyvale Story for Windows
Game Review from Gamemile