Fierce Tales: Feline Sight - Casual games reviews.

Download Fierce Tales: Feline Sight for Windows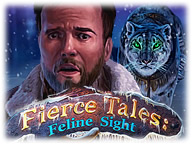 Fierce Tales: Feline Sight Collector's Edition is the perfect Hidden Object Puzzle Adventure game for the big cat lover.
If you're familiar with Fierce Tales: A Dog's Heart and Fierce Tales: Marcus' Memory, then you should know what to expect, but if you are not, then you can chech out this recently released HOPA game to see if it is for you.
Fierce Tales: Feline Sight Collector's Edition features simple graphics with a calming feel (the music is really relaxing) and challenging puzzles.
The game is customizable, so you can increase or decrease the difficulty level. The collector's edition includes achievements, media, a strategy guide, and a cool bonus game about the snow leopards.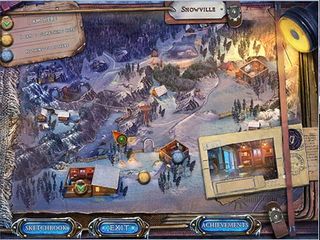 You're a veterinarian sitting at home with your cats, when a ranger walks by dragging a sled through the snow with a leopard on it.
Your cats start behaving oddly, so you start investigating.
The ranger leaves the snow leopard in a cage in your yard and things are going smoothly until other leopards come to rescue it and take your other animals with them!
Lots of little puzzles and minigames along the way will keep you occupied as you try to get to the bottom of this mystery.
This is a good game for both adults and children.
Sometimes, these fun games get to be too frightening with the ghosts and monsters and what not, but I'd say that this game really keeps it appropriate.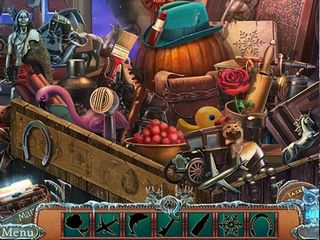 Of course, there's always a mystical element and a scary beast, but nothing that will keep the kids from falling asleep at night.
Well, nothing, that is, except for the fact that once you start playing this game, you won't want to stop! I recommend this game. Have fun!
The game is going to prepare you for the colder months with snow or be them for those who have no snow all year long!

Download Fierce Tales: Feline Sight for Windows
Game Review from Gamemile