Fierce Tales: Marcus Memory - meet strange creatures!

Download Fierce Tales: Marcus Memory for Windows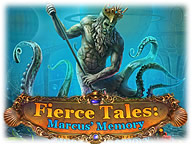 Fierce Tales: Marcus' Memory Collector's Edition is a mystery story of a seaside town.
Looking at the images of water and dealing with the sea creatures is kind of cooling and refreshing if you find yourself in a place where summers are hot.
You play as somebody who woke up on a beach. No, it wasn't a crazy party, it was ... wait, that's exactly what you need to solve.
And as you try to do so, you come across a different part of this story that is supposedly tightly connected to your lost memory.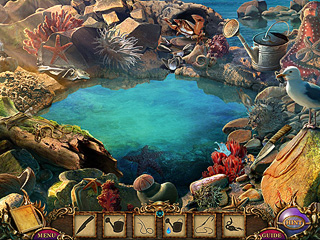 You keep hearing about some sea people that terrify locals. Solving that mystery should help you get your memory back.
The graphics are very beautiful. They are very appropriate since it's summer.
The sounds and music are just matching the scenes creating this amazing seaside atmosphere.
Just as the scenes are full of many different colors, the gameplay is full of all kinds of activities.
You get to play quite a lot of hidden object scenes. They are very interactive and fun.
Fun is also a good word to describe the mini games that you play every now and then.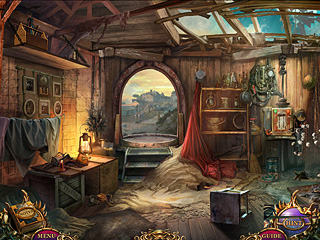 They are well thought through. The game offers a lot of collectibles (turtles) and achievements to look for as you progress through the game.
There's an interactive jump map to help you move around faster.
It also has several extra extras, including an informative book describing various sea creatures, a customizable aquarium (that you can decorate by buying items with the shells you collected in game), and a dolphin pool mini-game that lets you frolic with your very own dolphin.
The game is gorgeous in the way it looks and sounds and feels. It's a gem among the summer games!

Download Fierce Tales: Marcus Memory for Windows
Game Review from Gamemile