Final Cut: Encore - find out who's really behind the deadly invention!

Download Final Cut: Encore for Windows
Final Cut: Encore Collector's Edition is a sequel with a continuation of an intriguing story.
The game seems to have it all - the graphics are gorgeous, the story is full of unexpected turns, and the puzzle are challenging enough to keep you entertained the whole time.
Just like with most sequels, it doesn't really matter if you played the previous release or not.
You get enough information in this one to have an idea of what's going on (or you can actually go back and find the first game because it's almost just as good as this one).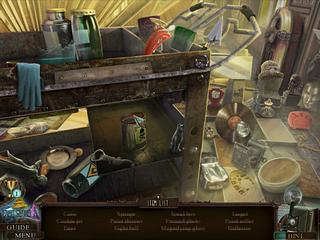 This time you have more mysteries to uncover about your father.
The story is actually interesting to follow to see the end.
The graphics and the voice overs and music and sounds - everything is gorgeous.
All of the aspects of the audio-visual presentation are mixed together very well and create this wonderful atmosphere.
The gameplay is very well thought through. They put together all the things you might want from a game of this genre.
There's a certain amount of hidden object scenes. You can switch from those to match three if you want to.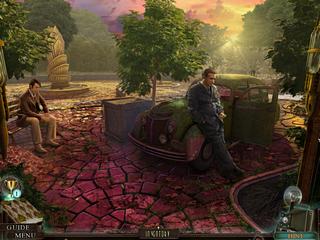 There are also many puzzles to solve. Some of them seemed to be more inventive, but all of them were fun to play.
There are collectibles to keep track of. They are scattered across the game, but not necessarily in every scene, which adds an extra challenge to be constantly on the lookout of those.
Final Cut: Encore is a fantastic hidden object title.
Despite being a sequel, it's just as thoughtful, beautiful, and entertaining as the first Final Cut.
Thanks to its outstanding characters, adept presentation, and surreal core concept, it holds its own with that excellent game.

Download Final Cut: Encore for Windows
Game Review from Gamemile