Gardens Inc. 3: A Bridal Pursuit - Casual games reviews.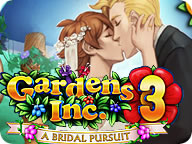 Gardens Inc. 3: A Bridal Pursuit Collector's Edition is ideal for the lover of gossip, scandals, dark pasts, and wedding planning.
The game has a cute cartoon feel to it. There's a map of Europe that allows you to move from country to country and each level has its own real-time map. But, don't let the cuteness deceive you!
This game involves characters with a treacherous past and the crime-ridden underworld of gardening Europe.
Excellent business management mystery puzzle game!
The game starts in an intensive care unit "somewhere in Europe" and then takes you to three months earlier when you Mike and Jill travel to Europe to expand their business.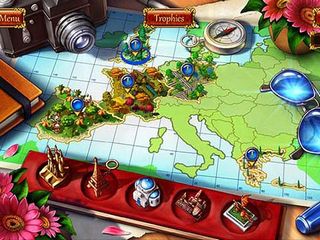 Mike and Jill are expanding their garden business to reach outside of the United States to Barcelona.
They are engaged, their business is growing, and things are just peachy... until mayhem interposes.
While you're in Europe, someone swipes Jill's family heirlooms.
But, this is no ordinary theft. As you explore deeper, you uncover some dark secrets from Jill's past.
Advance through the levels and manage your gardening business as you try to recover Jill's ring and uncover what has happened in Jill's past.
The collector's edition includes an entire TEN extra bonus levels!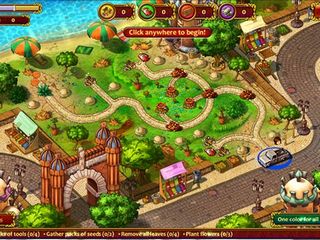 Each levels is challenging enough to keep you busy for a while, so this collector's edition benefit alone makes the game worth the buy.
There are also additional trophies that you can acquire to try out your gardening business/mystery hunting skills.
Definitely one of the best games out there that this company has come up with. It will be exciting to see what continues in the Future.
It's a real twisted story combined with the fun business management style game that come together for hours of fun!