Play Ghost Chronicles: Phantom of the Reneissance Faire!

Download Ghost Chronicles: Phantom of the Reneissance Faire for Windows.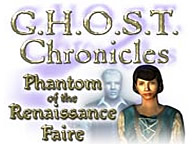 Do you believe in ghosts? Are you afraid of them?! Is it difficult to answer the question? Then download the tremendous game in hidden object style and check it! You may know about the game Ghost Chronicles: Phantom of the Reneissance Faire from the original G.H.O.S.T. Chronicles game, produced by Aisle 5 Games.
You have been called for this game to investigate the ghostly haunting activities at the Spears' Renaissance Faire. Something strange has been happening all around the park. They say that a great number of ghosts have invaded it and do their dirty business. They damage the park amusement, invade people's houses and triumph! While the poor scared people have already left their places, shops and property and just emptied their town! Only a few citizens stay faithful to their native town and don't want to leave it. They hope that someone will come to the aid and force these strange creatures to leave. That someone should be you!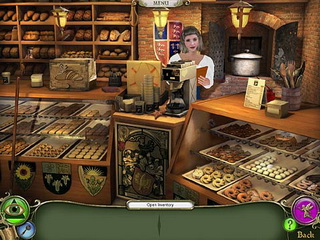 During the game you will travel to different locations, where you have to find the hidden items and solve puzzles. Some areas have hidden objects, some have puzzles to solve, many have both. All hidden objects are given in the list. It is not difficult to find them, except special items. To find them you will have to move to the other locations and find the inventory. For example, if you want to repair the bridge, then first of all you should pass a number of levels to get hammer and nails. Only after it's done, you can repair the bridge and walk to another location. If you don't know where to go, watch the cursor to change. It will indicate you the special areas which you should explore. Be attentive and don't forget to look for the fairies. As they are your additional hints. All along the game you will be supplied by hints and tutorials. But if you feel that you can or want to play without any help, you may return to the game menu and change style of the game.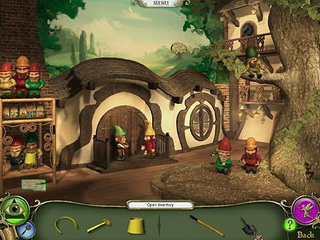 The game is followed by the background music. It is soft and mysterious at the same time. And the graphics is cute. As the game is devoted to the ghosts, there are a lot of fantastic creatures, which are practically everywhere. Among them you can meet funny gnomes, hot-tempered spirit and loving fairies... All this will open to you unknown till know world.
Did you ever want to play cards with a real ghost? Don't hesitate: show these hosts who is who in our town!

Download Ghost Chronicles: Phantom of the Reneissance Faire for Windows.