Grim Tales: Color of Fright - Casual games reviews.

Download Grim Tales: Color of Fright for Windows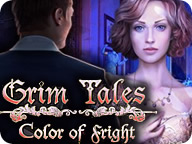 Thanksgiving is just a few days away, and Grim Tales offer you a chance to reunite with some of the series characters.
The atmosphere of the get together is not warm and fun with a lot of delicious food.
Grim Tales: Color of Fright is a great hidden object puzzle adventure game with a horror story.
You are going to the Family's castle for a family gethering. First, you are being late, then you receive a note that it is going to be the last family dinner.
Upon arriving you discover an empty castle where you can see the walls painted with some madman's writings and you can hear his laughter (you worried about your Thanksgiving dinner?).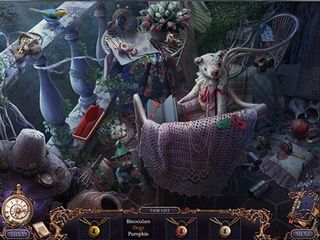 Well, anyways, you need to find a way to outwit the one behind it and beat him at his own game.
The game's graphics are outstanding with a lot od details and mostly dark colors.
The ability to check the right and left sides of the screen makes it a bit more realistic and gives a 3-D type of feeling.
The same does all the interaction with the surrounding things.
You can expect a lot of hidden object scenes and mini games of many sorts.
They are fun and entertaining. This collector's edition includes collectibles and morphing objects and a lot more to play with or keep.
The game is very engaging and makes you want to stay a little longer in this chaos.
Some of us wouldn't mind playing a horror story even around Thanksgiving time that is not supposed to be dark and scary. Grab Grim Tales: Color of Fright then!

Download Grim Tales: Color of Fright for Windows
Game Review from Gamemile