Haunted Hotel Charles Dexter Ward - unravel a mystery of necromancy and find your missing twin!

Download Haunted Hotel Charles Dexter Ward for Windows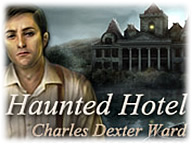 Haunted Hotel Charles Dexter Ward is a new release for this week.
The game falls into the genre of hidden object puzzle adventures.
The story of the game is just like many that you have seen before, but it doesn't necessarily mean the game is not worth it.
The game combines all its gameplay ingredients in a perfect balance.
As I said there is nothing new in the story for those who have been into the genre for a while.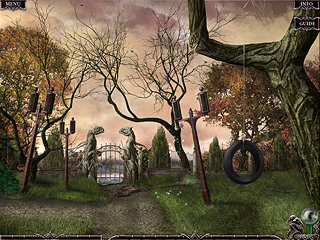 You are tryign to find your missing brother. The clues are few, but you pursue the search.
This takes you to creepy abandoned places, of course.
The openning scene was very well done using real live film footage.
This has become a trend of many hidden object puzzle adventure games.
The game combines all its gameplay ingredients in a perfect balance.
You find a good number of hidden object scenes as well as enough adventure and puzzles. The puzzles are not extremely challenging nor ridiculously easy.
When using the HINT button in the HOS, and you have more than 1 object left to find, you will have to choose which of the objects you want to find by clicking on its name.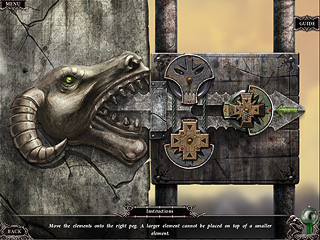 You will come across hidden object scenes quite frequently.
Graphics could have been better, but objects are mostly easy enough to find.
There are two modes to play. But even the advanced one still has sparkles here and there.
There is no map or journal to follow. But you do go from one room to another to recollect a diary.
The hint system works perfectly and gives clear instructions, which is always helpful.
The game is really one of the best ones released in this genre recently.

Download Haunted Hotel Charles Dexter Ward for Windows
Game Review from Gamemile