Haunted Hotel: Eclipse - investigate a strange case in a usual hotel!

Download Haunted Hotel: Eclipse for Windows
Haunted Hotel: Eclipse Collectors Edition is a great way to prepare for Halloween this year.
The story is a great horror story with all you need from a good hidden object puzzle adventure game.
You are summoned with your partner to investigate a hotel where something quite outstanding has happened.
Your only witness's testimony about monsters fighting for the control over the world turn our to be true.
Now the hotel is quite a paranormal place filled with all kinds of creatures.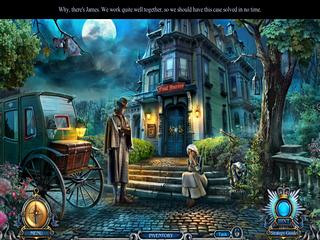 And you find yourself in the midst of it trying to solve it somehow.
There's quite a lot of thrill as you progress through the story.
The game's look is excellent. The colors are mixed very well making it very attractive to the eye.
The theme of the game is carried out by having a Vampire Room and a Werewolf Room in the hotel, plus colored elixirs and mysterious magic cards that need some type of magic to dispel them.
The narator and the voice overs ad a lot ot the atmophere, too. Great job with that!
The gameplay features all the modern parts of a good hidden object puzzle adventure game.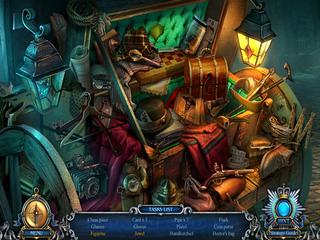 The HOS are the standard list type but some items do require some interaction to be found.
The items on the list are easy to find and it is not difficult to figure out what you need to use to complete the interactive objects.
There are 6 chapters and 3 modes of difficulty. There are collectibles and achievements and other extras.
There are 15 collectible monster portraits to find throughout the hotel and each portrait has a brief description about that monster.
You can watch a movie clip about each monster which is kept in your journal.
Haunted Hotel: Eclipse Collector's Edition is a great way to get the Halloween mood and be ready for the day!

Download Haunted Hotel: Eclipse for Windows
Game Review from Gamemile