Incredible Dracula III: Family Secret Collector's Edition game review
The third chapter of the Incredible Dracula series is finally here! In this cute string of point-and-click games, you get to take on the role of a little Dracula character (who is really not as terrible as he may sound in this franchise) with the goal of actually restoring order to the chaos around him. Adorable!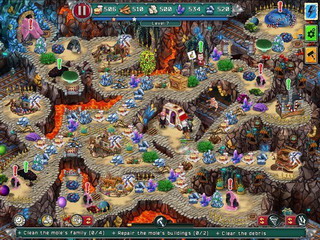 This time, Count Dracula is just hanging out at home, doing his normal thing, when all of the sudden some of his distant kinfolk drop in for a visit. Sounds pleasant, right? Well, not when your family is this kind of disfunctional – they are literally cold-blooded! Can you undo the havoc that they have brought with them before it's too late?
The family brought a monster along with them and he got loose and did all sorts of damage. Family pets have a tendency to do that kind of thing… Anyhow, not the responsibility has fallen upon you to clean up shop afterwards. This neat little game is just packed with maps to explore as you restore the kingdom to its former prestige.
If you haven't yet got the opportunity to play either of the previous Incredible Dracula episodes, then you have really been missing out. Of course, you can jump right in with this game and do fine, but the entire series is a real pleasure to be a part of.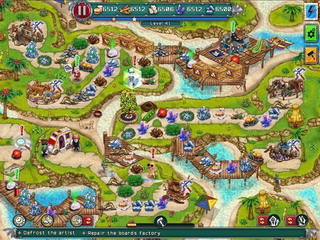 If you go ahead and get the full Collector's Edition of this game, then you will find yourself in for a couple more surprises. In addition to the awesome main quest, you will be able to go on an adventure in the bonus chapter that's really worthwhile.
There is also a tutorial and walkthrough to help you figure out what all of the buttons do. It is a pretty simple point and click format, but challenging enough to keep your noodle at work. Loads of fun! Colorful and exciting graphics! You can even put yourself on a timer to increase the intensity… or just play in a relaxed game mode to blow off steam after a stressful day.
Download Incredible Dracula III: Collector's Edition free for PC
Game Review from © GameMile.com