Lost Grimoires 2: Shard of Mystery Game Review
I don't know if you heard but a new addition to the Lost Grimoires series has been recently released and it is awesome (if you are a fan of the hidden object puzzle adventure genre and a good fairy tale). Lost Grimoires 2: Shard of Mystery Collector's Edition is full of dramatic events about the kingdom's future and challenging tasks to accomplish to complete the game.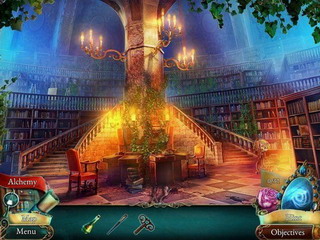 If you not familiar with the previous game that set the stage for the story of this one, you need to know that you are going to keep fighting an evil witch. She has brought lots of sorrow to the kingdom and its citizens. The old king fought her and eventually came up with a plan to trap her inside a magic mirror. The plan worked but the king has suffered a fatal blow.
As you move forward in time you are about the coronate the king's son. But a few days before the coronation the prince disappears and the kingdom seems to be in danger again. No, you don't play as the prince, you play as his closest advisor and teacher.
As you fight the dark magic, you are going to visit a lot of different locations and meet all kinds of interesting characters. All of the scenes are visually beautiful with a lot of details and stunning colors. The music, great voice-overs, and sounds add to the general feel of the game.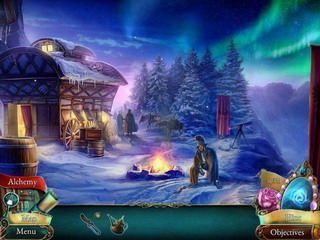 Despite all the dark characters and magic, the game is not creepy or scary. It might be a great fit for younger players. If you like alchemy, it's your lucky day. You have a special alchemy kit that you use a lot for creating all kinds of potions as you encounter various challenges.
The hidden object scenes and puzzles are creative and well designed. You are not going to see anything new in that part of the game, but it doesn't mean you are not going to enjoy them. They vary in style and challenge level. Some of the HO scenes and mini-games are available for replay.
The game has a lot of extras typical for any collector's edition. You can collect 31 roses and earn 12 achievements. You get four modes including a custom one and adjustable hints and skips. There is a map, a bonus chapter, and lots of media extras, like wallpaper, concept art, and music.
Lost Grimoires 2: Shard of Mystery Collector's Edition is a wonderful fantasy hidden object puzzle adventure game.
Game review by GameMile.com