Play an addicting game Love and Death: Bitten!

Download Love and Death: Bitten for Windows.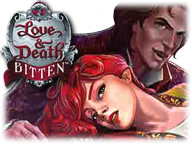 Love stories will always be a tasty part of whatever it is - a movie, a game, or a book. Twilight movies and books has just shook the world, mostly teenage world, with all their vampire thing. Having that as a background Love and Death: Bitten from PlayFirst fits in very well offering another variation of the vampire love story.
You play as Victoria that happened to be fighting to defeat the vampire Damon. But things got really complicated after she fell for him. Well love played no better trick with Damon himself some time ago. He fell in love with a girl who gave him nothing but turning him into a vampire.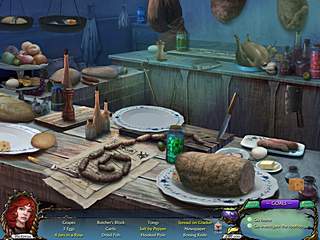 Ever since that terrific change in his life he hasn't become a "vegetarian" like a vampire family in Twilight, but instead he was terrorizing the neighboring villages. Having fallen in love with him Victoria is now busy with helping him find the potion to set him free and turn him back to his humanity. That's in her best interests after all.
After a quick run through town and the local wise woman's house, you'll spend much of the game in the witch Celeste's castle, finding the keys Damon needs to unlock his salvation.
Love_and_Death__BittenYou will have to play in turns switching between Damon and Victoria. That is because each of them is better at certain activities unlike the other one. Like Damon doesn't do well with sunshine, and Victoria isn't that good at flying way up.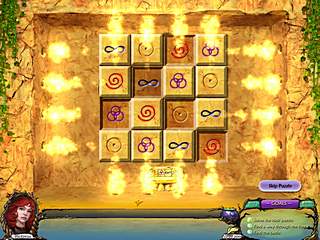 The hidden object parts happen only when a crow brings you a list of items to find. The list usually gives you twelve items to find. Some of those are multiple and some include some kind of action.
The game features really nice puzzles to solve. Some of them can be skipped though. Sometimes it is not that clear what you are to do next, but isn't brain bending challenges like that is what the genre fans are looking for?
The game relies on collecting various bits and bobs – cogs for the clock, flowers for a potion, coins for a machine – a bit too much, but does an excellent job of mixing up tasks so that it never feels repetitious. The graphics, sounds, music, game story and game play make up for a good game, beautiful and challenging.

Download Love and Death: Bitten for Windows.