Love Chronicles: Salvation - undo the damage dealt to Alura's!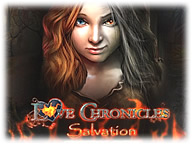 This game is one of the latest releases into the hidden object puzzle adventure genre.
Love Chronicles: Salvation Collector's Edition is a game where you are to yet another time save your land from the evil forces.
But the very person that brings it on you might be just a puppet, though.
You land is being attacked by an evil young lady. You are to put an end to it.
But the end is hidden in a different placeor rather person. A dark lord is manipulating Alura (the evil person) to do all the harm.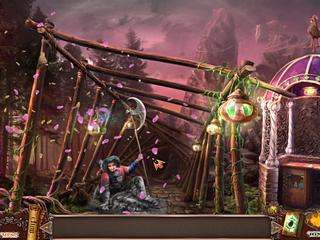 You need to find and stop him as well and then someone who was considered a witch might just be a victim.
The games audio-visual art is really keeping up with the story.
The scenes are mistic and beautiful, and the music is quite enchanting.
The game's gameplay has a mode for the more experienced players.
There's no hand-holding in the form of sparkles there to allow you to find your own way through.
There are different kinds of hidden object levels and puzzles in between, nothing especially new, though.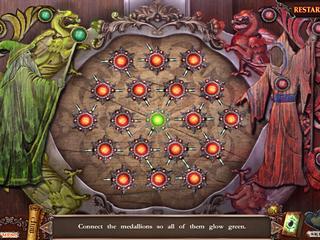 The difficulty level in general is not very high (you can change them in the process).
The game doesn't take too much time to be completed.
It offers a good amount of fun puzzle-solving and hidden object gameplay.
Ultimately, if your heart isn't set on romance, it could be worth your while.
The game is very colorful and interesting, but you might want to try the free version first to see if it pleases your taste.
Game Review form Gamemile