Play an addictive game Midnight Mysteries: Salem Witch Trials!

Download Midnight Mysteries 2: Salem Witch Trials for Windows.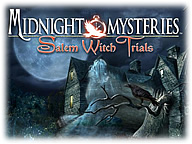 If you want to play the game which is able to tickle your nerves and make you sweat, than you should for sure play Midnight Mysteries 2. Moreover, if you played Campfire Legends, you should know that this game is even more exciting frightening!
The story is concentrated on a famous writer. Or it would be better to say – his spirit. All you know at the beginning of the game is that a puzzle of his death torments him. But how did he die and what were the circumstances of his death... you know not. The one more thing is that you are gifted with a connection to the spirit world. And this means that Nathaniel Hawthorne, the author, can relay only upon you. And it is you who can investigate the circumstances of his death with the help of other ghosts!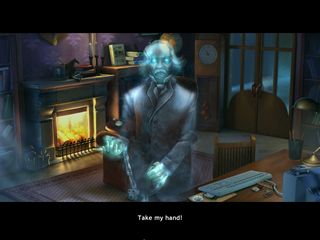 As it was said above this game has much in common with Campfire Legends. Especially it concerns the sudden special effects. Be prepared for a sudden appearance of some unordinary creatures, howling of wolves and similar. The locations are also dreadful: most of them are dark. By the way, maybe as for the game plot it is good, but looking for hidden objects in such the dark scenes is not convenient. Sometimes they are practically invisible.
In this game, you will find different genres: quest, adventure, hidden object. But what's good is that all of them are balanced. There are also mini games, but frankly speaking they are a little bit difficult, because sometimes you don't know what you are to do in order to solve it. Sure you can skip it if you are not able to solve a puzzle.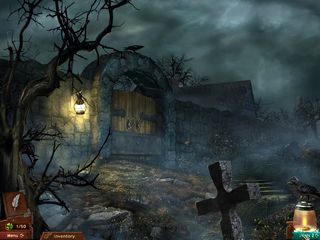 There are clovers scattered all over the game. Their general amount is 50. You should be attentive and don't forget about them. As they are your key to unlocking the Unlimited Hidden Object mode. I think it will be interesting for you to unlock it and continue playing this really involving game.
Also there is a list of your achievements. They are made in accordance to the game's concept. Thus you can get such awards as thick skull, black hole and similar. There is also a guide book that tracks your progress. To summarize: everyone who wants some extere feelings in domestic conditions can play it!

Download Midnight Mysteries 2: Salem Witch Trials for Windows.