Play an addicting game Million Dollar Quest!

Download Million Dollar Quest for Windows.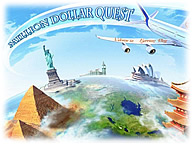 Million Dollar Quest is an intriguing puzzle game that will involve you into the unbelievable adventure. Together with Sandra you will travel to the distant corners of the world in the seek of happiness and wealth.
The story begins when the main heroine finally gets a vacation and reads a morning newspaper at home. Among the variety of ads, she finds an interesting one. It offers to take part in a game and get a chance to win a million dollars. Sandra doesn't hesitate and decides to send her agreement. Finally, she gets an invitation for traveling to Beijing with the tickets included and starts her journey. At the first sight, the game plot seems to be ordinary. But don't hurry up to make conclusions. The matter is that Sandra was brought up in an orphanage and due to an accident she remembers not much from her childhood. During the trip she recollects some. The question is: will Sandra really be playing the game or maybe it's someone else who wants to play an evil joke with her?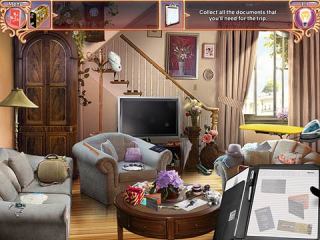 The game has some unique features that will make you pleased. First of all it's postscoring. As for me, it's better to listen to the game story in stead of reading it. In the second place are movable scenes. It's great when the scene is not constant and some items are movable. Together with voicing, it makes the effect that it's not a game, but a film and moreover you are playing a role in it. For example, when Sandra sits down in a taxi and it starts, the pictures around are not the same, they constantly change and you feel like sitting in a real car by yourself.
As for the game plot, it is divided into chapters. Every chapter in its turn has a particular amount of levels. Like in no other game, you can watch your progress after completing each chapter. It is expressed in percentage.
It's a little bit difficult to determine a genre of the game. In general, it's a hidden object, but it also has a lot of elements of a quest. As a rule these two genres are combined in some levels. For example, there is a task where you are to solve a riddle. But for this, you should switch on the blue light, shine it on the blue add and collect the hidden items which are not visible under the usual light.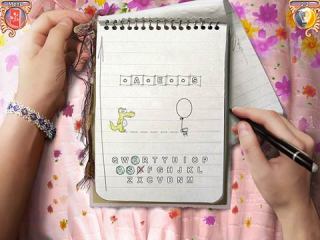 Sure, there are clear hidden object levels, in where you are to collect a particular amount of items. For example, pick all the letters from the scene or collect the yellow suitcases. Also there are only quest levels. For example, in one of them you are to get some water for a lady but you have no glass. For this, you are to insert a coin into the vending machine, after that a bottle of cola will appear. Then you are to pour it out and fill an empty bottle with water.
By the way, the game is full of mini-games. In here, you will be solving word games where you need to pick letters and try to guess a word, finding differences between the pictures, putting all the lines of a note into correct order, solving riddles and these are only a few. There are not so many games that are worth playing. But we are to say that you will not be disappointed by Million Dollar Quest.

Download Million Dollar Quest for Windows.