Mysteriez: Hidden Numbers Game Review
Meet one of the favourite hidden object game Mysteriez! It's a recently born innovation in casual games from WellGames. WellGames.com always pleases us with colorful and amazing games of different genre. Mysteriez is really an incredible Hidden Object game! There's no any complicated story and the world is not in danger. It's just you having fun trying to find all the numbers on the screen as quickly as you can.
The game being so simple is actually quite challenging. Perhaps that's why it is so addictive puzzle game. Although there is no plot in here this game does not lose its charm.
It will captivate you no less than an ordinary quest. In the very first level you are to find up to 40 numbers.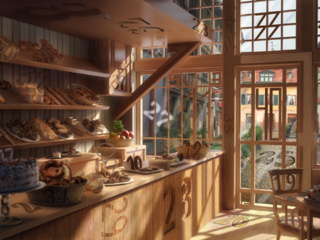 They are hidden in every possible way in the setting of a location. Explore these awesome locations while you are progressing through countless beautiful levels.
At the beginning everything goes pretty smoothly but it's only till you find yourself stuck with the last one having no idea where it is. Plus the time is almost out. So, the game is fun.
You may use a magnifier to find all the numbers faster. Try to find 40 numbers hidden in a perfect way just for 5 minutes without any hints.
Sometimes things that look rather ultimate at first glance could be actually quite complicated.All the numbers you are to find are located on the top and bottom of the game-screen. They change their colours form white to light brown as you find them on the screen.
Unfortunately, they don't disappear on the screen once you click on them. It would have been much easier to find the rest then.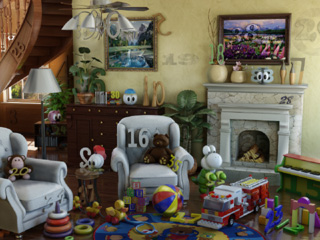 You may look for the numbers using your own eyes only or you can also use a magnifier. It's optional, so do it as you wish.
Another thing that makes the game challenging is: that you get 10 sec penalty every time you click the wrong place or click the number you have already flipped before.
So, keep your accuracy high, and if you are quick enough you will get extra time bonus.
The game would be a great pastime for everyone. Great graphics and exciting gameplay will carry you away to the world of art and figures!
Game Review from Gamemile