Myths of the World: Spirit Wolf - Casual games reviews.

Download Myths of the World: Spirit Wolf for Windows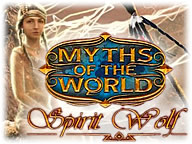 Welcome to a great story of a group of people and your own past.
This is a great adventure with a lot of puzzles of all kinds as you explore truth in Myths of the World: Spirit Wolf Collector's Edition.
The game is a another release in Myths if the World series.
You play as an expert in the symbols used by native American people.
A friend of yours has invited you to investigate some glowing glyphs.
But it turned out that there's more mysteries than you originally thought.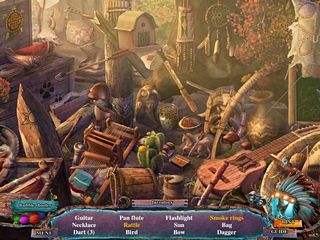 There's some tie between them and you personally. Plus there's this spirit wolf that keeps following you.
The visual presentation is excellent with a huge attention to details, it is always connected to the atmosphere of the story and great animation.
The sounds go hand in hand with the graphics.
The game play offers you the basic set of activities.
There's quite a few hidden object scenes that are all interactive.
If you are not a fan or get bored with them you can switch to bubble shooter mode.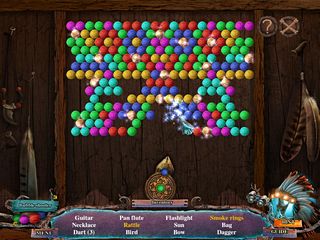 Then there are puzzles along the way and mini-games once in a while, all of which are not too hard.
Additionally, you get help from your map, journal and you have binoculars and your amulet to use in your search.
Collectibles and achievements are also on you tasks list!
The game is really good and it features some bonus content for you to unlock.

Download Myths of the World: Spirit Wolf for Windows

Game Review from Gamemile