Unravel a mystery and save the girl in Nightmare Realm!

Download Nightmare Realm for Windows.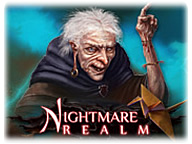 Nightmare Realm Collector's Edition turned out to be a really nice adventure game and one of my favorite. The feature that totally loved about the game is how the gameplay is interwined with the story that unfold right before you. The words might not render the idea.
There is no story at the beginning of the game. You are a part of the story.
The characters are talking to you, do some actions right there as you play. A big part of the game is animated, that creates a totally different feeling.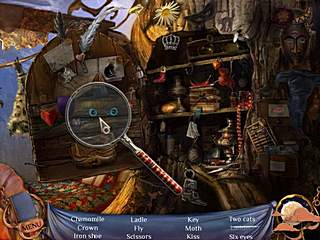 Unfolding like that, the story just can't be told right away, so you will have to go a bit further and then a bit further in order to find out more details.
Basicly you are introduced to a family with a seven year old girl.
First of all, you see how they lose the father in a car accident, then you witness how the girl is being kidnapped by a dark creature. You play as mom who is desperate about finding her daughter.
You will have to do a lot of interactions with the objects and characters.
That part isn't very difficult as well as the rest of the game.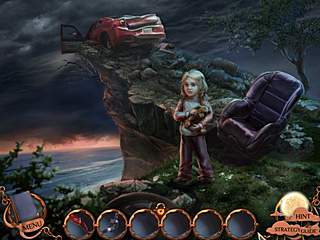 The expert mode offers more of a challenge, but I would say that this was the biggest flaw here for me.
There are also different puzzles along the way and some hidden object levels.
They are pretty typical, and if you are an experienced gamer, you won't be surprized by anthing there.
One thing that can not be overlooked is the wonderful artwork. Your eyes will just have a great time playing the game.
So, are you ready to unravel a mystery and save the girl in Nightmare Realm, an absorbing hidden object game?

Download Nightmare Realm for Windows.
Review from Gamemile