Play an amazing game Pure Hidden!

Download Pure Hidden for Windows.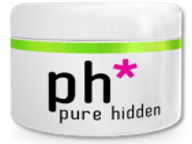 You will really be amazed by the game Pure Hidden! These are not the empty words or just a bright description! This game has no analogs in the sphere of casual games and is not like any other one! It has such the features which single it out the others! You will learn more about them from below.
Pure Hidden is the game like no other. Personally I adored it and could not force myself to turn out the computer until I have had this game passed. There is no plot in the game, there is no hero and even no levels! In stead there are boxes! There is a game, which you play your own role in. After launching the game, all you will see is a white screen with the strange branches. These are the branches of a tree. Also there are a lot of buds and stalks. During the game, when a level is passed, these buds will turn into pink flowers. More and more flowers will be decorating this unusual white and green Main Menu after each level. Then a flower will turn into a weird fruit or fruit box. It is not just an ordinary box. It is a way to the new level. Here we can compare it with a travel abroad. As in order to cross the border, you should have a password. Thus in order to enter a box, you should find a special item in the previous level.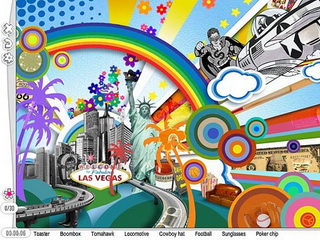 Let's make it clear. For example, you play the first level, where your task is to find 31 hidden items. These items are listed in the lower screen. Among them is an object written in purple. Find it to obtain the key to the next box. When you have found it, you can either leave this picture set and open the next, or complete the whole picture set. Thus, after the first level you get an umbrella, which is your password to a new box. This game involves you into playing because of its variety. There are no similar tasks at all, except some with hidden objects. Thus you will have to find differences (by the way, the developers of the game introduced creativity even into this aspect: they placed the pictures not vertically, but horizontally).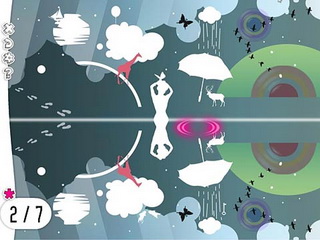 Then you should find a certain amount of objects (for example, butterflies), click on the ship to make them jump over the gate, decorate your bathroom, burst the bubbles and have fun. Certainly, there are much more games, but will leave them for you to discover.
One of the pleasant things is that there is a gallery inside the game. In here, one may find something special for oneself. After finishing a box, you can choose a picture from the gallery and install it as your desktop wallpaper. There is also a variety of
Everyone wants some changes and extraordinary things in his life. This also concerns games. If you are ready for something special, then download Pure Hidden. You will not regret as for it!

Download Pure Hidden for Windows.