Sally's Salon: Beauty Secrets Game Review
Ever fantasize about the world of entrepreneurship in the service industry? Ever wish you could spend your day making women feel more beautiful and get paid for it? Well, now you can live the fantasy in Sally's Salon: Beauty Secret's Collector's Edition. If you are familiar with any of the other games in Sally's franchise (Sally's Salon, Sally's Spa, Sally's Studio, Sally's Quick Clips, etc.), then you know that you can walk into te new release with high expectations.
If you are new to this adventure, then buckle your seatbelt – it's going to be a great ride!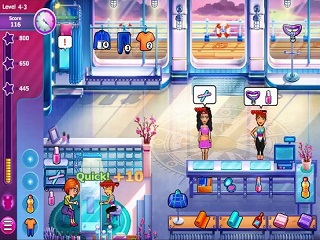 The game has you going through different multitasking time management puzzles. For example, you will have to mix up ingredients to treat a customer's hair or skin and then more customers will come, which you in turn have to serve.
Sounds simple (and it is), but all of the tasks add up quickly and before you know it, you can be spinning around in circles trying to serve everybody. It really is a goofy setup.
There is even a plot in which Sally and her sidekick, François, need to travel the world, beautifying everyone and searching for Sally's love. The cartoonesque graphics in the game are reminiscent of 1990s video games, but with 21st century quality.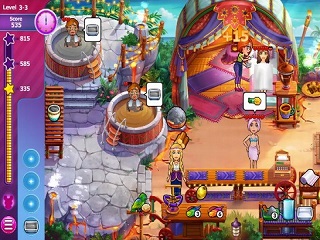 So much fun to be had in Sally's Salon: Beauty Secrets Collector's Edition!
The Collector's Edition is worthwhile.
There are some extra mini-games which are repayable and you will be able to customize Sally's salons as she travels from Snuggford to the edges of the world on this cosmetic adventure.
This is definitely a girl game, so manly men should pass this up. François adds a quirky kick to the mix that really bumps the fun-level up a notch or two. If you are a woman who loves independence, beauty salons, multitasking, and making money, then this could be the most fun thing that you have ever tried.
Jump in on the fun by picking up Sally's Salon: Beauty Secrets today! Three thumbs up!
Game review by ©GameMile.com