Scramble Words Free Puzzle - don't miss the first social crossword game ever for iPhone/iPad!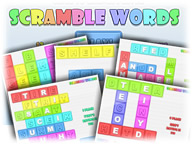 Absolutist published a free social word-forming application for all crossword fans.
Scramble Words Free Puzzle will revolutionize classic crossword solving.
This version of the new game provides an easy-to-use level editor, where any player can create his own crosswords and send them over to friends.
Players can also receive word puzzles from all the players around the world. Besides simple word swapping mechanics, a new feature arises – crossword messages!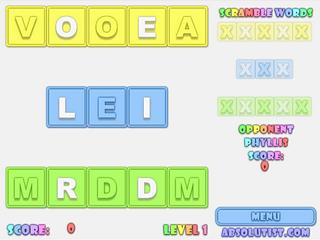 Now, sending short messages from within the app is easy.
Write your own messages, encode with Scramble Words Puzzle and exchange them with your friends.
Issue puzzle challenges for anyone you want.
Have you dreamed for a quick access to knowledge of foreign languages?
If that's true, you are in luck, because Scramble Words Puzzle keeps its gate wide open for learning 8 languages.
There are: English, German, French, Dutch, Spanish, Italian, Russian and Ukrainian. Get all the advantages from multiplayer mode, as it greatly speeds up memorizing of new words.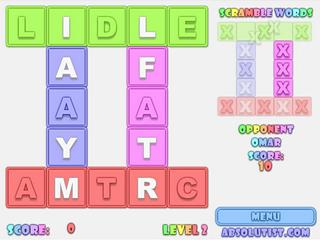 The speed at solving crosswords while playing with an opponent is rewarded by bonus score.
All the crosswords are using the most common lexis for learning everyday languages.
This game is created to achieve three important objectives: send messages to your friends - play the game and be in touch with the world; master 8 foreign languages in a fun way and improve spelling skills and erudition.
So, this game has everything it needs to become a mammoth hit. Download Scramble Words Free Puzzle and make sure by yourself the tremendous usefulness of this word puzzle sensation.