Sea of Lies: Tide of Treachery - Casual games reviews.

Download Sea of Lies: Tide of Treachery Windows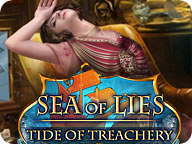 You are going on a cruise! Well, kind of... Sea of Lies: Tide of Treachery Collector's Edition is a great hidden object puzzle adventure game about a mysterious creature who sinks the ships and it is up to you to figure out his story and identity.
You are sent with a Royal Navy to find the one behind all the sunk ships near British West Indies.
The problem is that your ship might be his very next goal. But what if this whole situation is not what it seems?
What if there is a truth that you need to uncover behind all the sunk ships? You never know when you deal with the goverment, don't you?..
The graphics and the soundtracks are all about the marine there with a hint of mystery.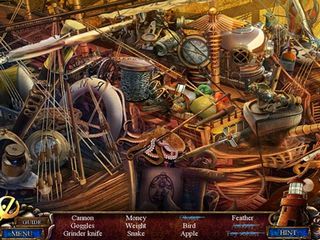 Some of the soundtracks and wallpaper are available for you after you accomplish your big adventure.
The hidden object scenes are all different in the way you search for things.
You get silhouettes, lists, progressive searches and groups. The mini-games are fun but seem to be a bit easy for the more skilled players.
Getting the CE gives you replayable hidden objects scenes and puzzles.
Don't forget about all the achievements to make it more challenging and motivating for you.
There are a bunch of collectibles to focus on and a Souvenir Room to fill.
The game is really good keeping you interested in learning the truth throught the whole game. There is always the free version to try to make sure you want to get the whole game.

Download Sea of Lies: Tide of Treachery Windows
Game Review from Gamemile