Shadow Wolf Mysteries: Bane of the Family - track down an all new werewolf that is wreaking havoc on the town

Download Shadow Wolf Mysteries: Bane of the Family for Windows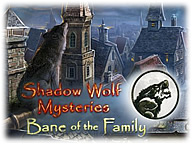 Shadow Wolf Mysteries: Bane of the Family is a nice sequel of the Shadow Wolf Mysteries series.
You will have to deal with wolves again. The game is quite dark and creepy, but with great production value.
You will have to work hard in order to find your way through the game and get all the extras that are there.
You will have to return to the De la Fer estate to help the count unravel the curse that has been passed down through his family in Shadow Wolf Mysteries: Bane of the Family!
You are also going to track down an all new werewolf that is wreaking havoc on the town and break the curse and save the family.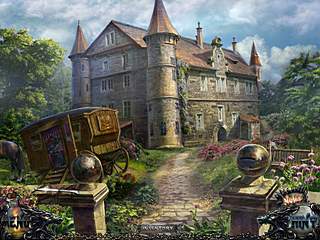 The game tell its story very well with all the beautiful graphics and animated parts and neat voice over.
The game features three kinds of tasks for you. The hidden object levels, adventure quests, and mini-games along the way.
Like Curse of the Full Moon, Bane of the Family focuses mainly on hidden object scenes, but the gameplay here is even simpler than that of the first game.
You'll repeat scenes frequently, with the scenes containing massive junk piles of random items.
For the game's technical issues, the mood set by the story (with the constant threat of a wolf's family that tracks your every move) is a nice one.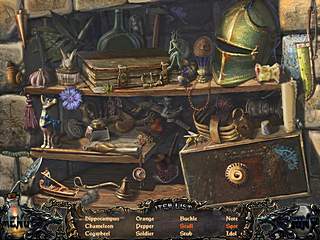 There are some cheap scares at points, but the game doesn't overly rely on them.
You'll even step out into the sunlight at points, which is a nice break from the dark corridors we so often see in these kinds of games (even though they do exist here as well).
The items you find each time within a scene stay gone when you come back, and item locations remain mostly constant, making each subsequent trip into a scene easier than the first.
All of the parts of the game are very enjoyable to play whether for the new to this genre or for those who know the hiddne object adventure puzzles games very well.

Download Shadow Wolf Mysteries: Bane of the Family for Windows
Game Review from Gamemile