Shadowplay: Darkness Incarnate game review
Many hidden object puzzle adventure games are fun, intriguing, mysterious, but not terrifying. Shadowplay: Darkness Incarnate Collector's Edition falls in that smaller category of horror HOPA games. Mad Head Games presented a new psychological thriller for the HOPA genre fans.

Your sister has been accused of murder and you want to rescue her before it is too late. She got in an asylum after she was diagnosed as a dangerous paranoid schizophrenic and it is a quite dark one (in both literal and metaphorical sense). You go undercover to prove her innocent and this might be your only chance to rescue her. It turns out that there is someone or something following you in the dark rooms and halls of the asylum.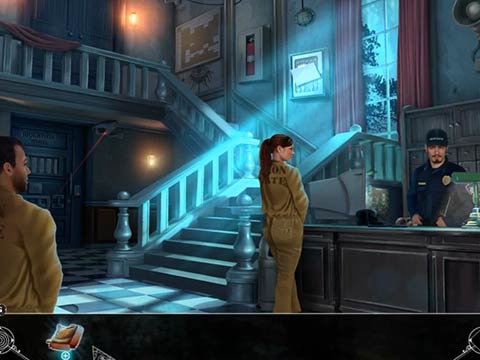 The darkness around the corner is destroying her soul. The shadows are attacking people. The asylum seems to do some illegal experiments on the patients as well. So there is a lot going on here as you can see.

As you are working out a way to rescue your sister you are going to feel watched most of the time. Maybe it is because you are going to be surrounded by eyes (38) throughout the game that you need to collect. There are also morphing objects in the hidden object scenes.

The game's audio-visual presentation is excellent for this story. The graphics create this creepy and dark atmosphere that the story requires. The characters are very realistic. The skeletons, bugs, nd spirits don't let you fall asleep in this one. There are a soundtrack and art that you unlock as part of the extras.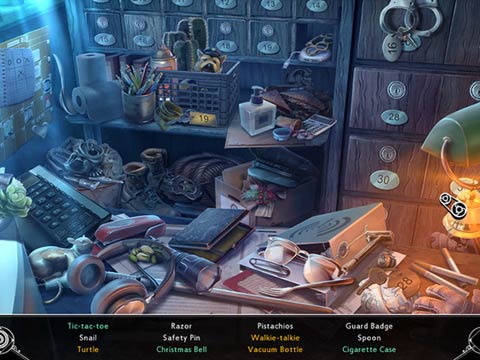 The gameplay, in general, seems to be well balanced keeping you engaged all the time. The hidden object scenes have some quite creative ways of looking for hidden items (two displays). 18 HOP scenes are replayable. There is a variety of puzzles that have different difficulty levels.

There are four modes of difficulty as usual: Dusk, Nightfall, Midnight, and Eclipse, the customizable one. The hints and skips are adjustable from 15-90 seconds. Map and Strategy Guide are provided in the game. And you are challenged with 11 achievements to earn.

Shadowplay: Darkness Incarnate Collector's Edition is a great HOPA game with a chilling setting and a challenging gameplay!
Download Shadowplay: Darkness Incarnate Collector's Edition free for Windows