Shiver: Poltergeist - begin to explore the terrifying history of an English estate!

Download Shiver: Poltergeist for Windows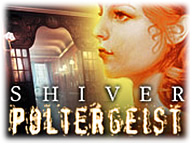 Shiver: Poltergeist Collector's Edition is a recently released hidden object puzzle adventure game with a not so unique story but still with very high production values.
The game follows the footsteps of the Shiver series. Poltergeist is the challenge for you this time.
The introduction to the game is very well done. You feel like a part of a movie.
You play as Ricardo Chellini who has just inherited a manor in England. Now that his monotonous life has chenged, he has to go and explore the manor.
But little he realized about the real changes which are about to happen as he learns the history behind the manor.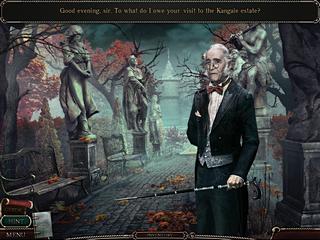 The introduction to the game is very well done.
You feel like a part of a movie, then you learn more about the story through excellent graphics and really nice voice over.
The videos can be watched all over again from the menu.
There is a journal to accompany you in this game. It contains diary, tasks and photographs of the location.
The pictures are useful for knowing where you need to go back to.
The adventure part is very well thought through. Exploring the scenes is very enjoable and ineresting. The mini-games that you run into as you proceed are very familiar if you have been inthis genre for a while now.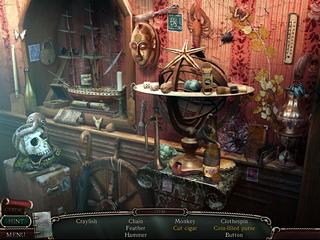 The hidden object levels are not extremely challenging with a little bit of interaction and a fast recharging hint button.
Despite these two issues, the latest in Artogon's Shiver series remains a good investment.
The main game takes a satisfyingly long time to complete (3-4 hours for expert hidden object players) and after that, an additional chapter unlocks.
Other extras include the usual concept art (beautiful in this case), wallpapers, videos and a step-by-step walkthrough.
All told, and especially compared to many recent releases, Shiver: Poltergeist is a quality hidden object adventure, offering impressive graphics, expert storytelling, and a good number of spooky surprises.

Download Shiver: Poltergeist for Windows
Game Review from Gamemile