Spirits of Mystery: The Dark Minotaur - find the stolen magic animals!

Download Spirits of Mystery: The Dark Minotaur for Windows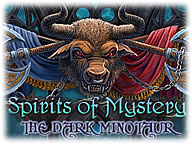 Spirits of Mystery: The Dark Minotaur is one of the special treats for the hidden object puzzle adventure genre fans latly released.
The game is filled with somany things that make it a great adventure in the unreal world.
Even though there isn't much of a story, it is still quite enjoyable to play as a princess who is challenged to find her dear pets.
They were kidnapped with by a strange person.
Well, you can guess from the titel whom this path is going to bring her to.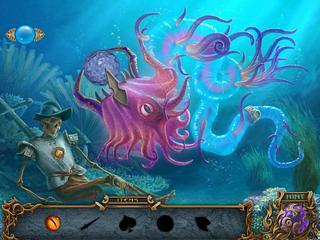 The graphics are just super crisp and colorful, very attractive.
You are to visit many beautiful, sometimes a bit scary, locations.
All the characters are drawn with a lot of imagination and are fun to interact with.
There are three modes to choose from.
You are to play seven chapter in total plus bonus chapter and mini-games.
There's a great amount of hidden object levels that are all interactive.
There are also many mini-games. They are quite enjoyable in their puzzles and also in the way they are presented.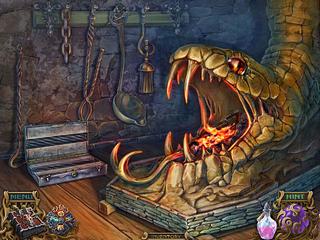 All are drawn very well. The game is not very challenging in general and maybe that's why it is not very long too.
For instance, as you find each of your animal friends, you gain a corresponding animal amulet which flashes whenever an animal has some help to offer.
Of course, even magical animals don't work for free.
They want some good eats before conjuring up those useful items and so you've got to find things like grain, milk and tasty bamboo.
The game is definitely one of the best. It might be quite sort for the more experienced players.

Download Spirits of Mystery: The Dark Minotaur for Windows
Game Review form Gamemile