Surface: The Soaring City - explore a world where the sky is as wide as your imagination!

Download Surface: The Soaring City for Windows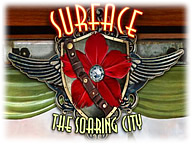 Casual game is a perfect way to run away from reality at least for a little while.
Hidden object puzzle adventure game are especially good for this.
They give you challenging puzzles to get your mind involved and intereesting story to make you emotionally involved.
Surface: The Soaring City Collector's Edition does a double favor of this kind.
You go from this world into the world of your game where you go to a different world.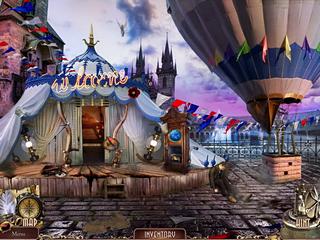 In this game you are to find a way to rescue your brother who is imprisoned and falsely accused on this soaring land that he had discovered.
The graphics depict all the details of both worlds very well.
The colors and details make all of the locations look attractive.
There are voice overs to make it feel more realistic.
The game play fits the genre very well. You are going to play many hidden object levels.
There's lots of interaction there. There are also minigames that fit into the story and game play very well.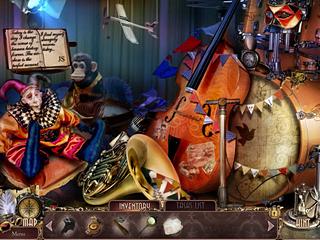 But they more for fun than for the serious challenge, which of course depends on the level of the player.
Another nice thing about this game is that there are collectibles and schievements in adition to the main game play.
Melodramatic bird people aside, Surface: The Soaring City is an incredibly ambitious hidden object adventure game that brings a breath of fresh air to the genre.
And lets players soar to exciting new heights.
Even though it can be a little too theatrical at times, and a few things about it are just downright weird, there is no denying the amount of fun you'll have playing this one.
Once you start, it'll be hard to keep your feet on the ground.

Download Surface: The Soaring City for Windows
Game Review form Gamemile