Vampire Legends: The Untold Story of Elizabeth Bathory - Casual games reviews.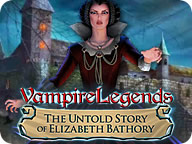 Vampire Legends: The Untold Story of Elizabeth Bathory Collector's Edition is a wonderful horror story for the fans of that kind of the hidden object puzzle adventure games.
The need is urgent and the danger is rising.
You are a travelling gypsy who is able to find lost things. Your skills are desparately needed by a lord whose daughter had gone missing after a visit to a countess.
The countess is known for some pretty evil things but all the stories are considered as legends mostly because most of the vicitms didn't survive.
As a gupsy working with this kind of cases you have all the strange (almost mystic) tools and ingredients to get the job done. This includes herds, cards, potions, and your psychic powers.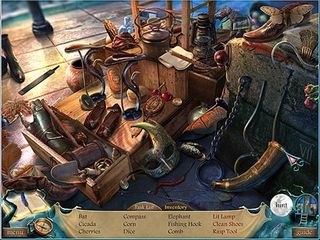 All that will come into play as you get to the bottom of this dark story.
There are different kinds of hidden object scenes. Your inventory is used a lot throughout the game so you'de better know what's in there.
Don't forget to pay attention to the morphing cards. There's a small puzzle when you get to excercise your psychic readings as you explore objects and places to see what had happened there before.
The audio-visual presentation adds a lot to the general atmosphere of the game's story.
The scenes are dark and full of mystery. The voice overs are great and even have accents to make it more realistic.
This dark vampire story is a great time killer with a lot of tasks and challenges along the way.
Game Review from Gamemile