Play an addicting game Vampireville!

Download Vampireville for Windows.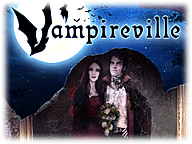 If you are eager to get an extraordinary adventure and spend your time with ghosts and vampires, than you should for certain join Michael Christencen. As he is going the old Malgray castle thinking that he will just do his work there and immediately return. But he does not know yet what is waiting for him there...
Michael Christences. A leading expert in giving appraisal of the real estate. He is sent to one of the most mysterious buildings, Malgray castle. He is not the first person to be directed there. Not so long ago, his co-worker visited the castle and went mad. Unfortunately, he is not the only man, who suffered in such a way. Frankly speaking, everyone who gets there has serious troubles. And nobody knows what will happen to the next real estate agent.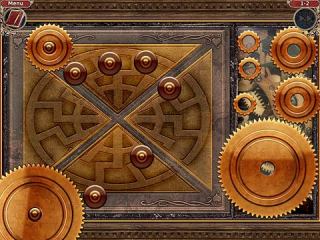 From the first minutes of stay in the residence, you will feel that something is wrong with this house: a strange butler, who seems to be several hundreds years old; a ghost of the dog, which appears unexpectedly and speaks to you... The whole atmosphere, that is made up of music and graphics, is also dreary. But it can be described as a standard for such kind of genre: everything is in dark colors, a huge full moon in the sky and a volf howling from somewhere... There are a lot more such features, which make the game really "vampiric".
But in spite of all this, you together with the main hero should make your investigation and not only give an appraisal to the castle, but also find out why the co-worker was so frightened that he even went crazy. The game is a mix of a quest and puzzle genre. Thus in order to find answers on the above mentioned questions you should solve a wide range of tasks.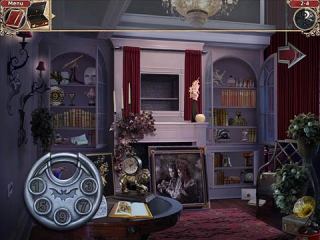 As for hidden objects, there are such the tasks as to find a particular amout of the same items, to find the objects from the list. There are a lot of mini games, which consist of such tasks as to reconstruct the picture, rearrange the letters to decode a postcard, match pair of cards and so on. But mainly, you will have to fulfill a quest. For example, you are to start a fire in the furnace. For this, you should switch between two rooms in order to find and take coal, then open a furnace and put it there, then put paper on top, light a match and light a paper. The fire is started. Most of the tasks are of this type.
The game for sure has some privileges over others. One of the things I liked is voicing. You feel like watching a movie, moreover an interestion movie. The graphics and story also gladdens. The game deserves a good mark and is very exciting.

Download Vampireville for Windows.