Games for Windows
Welcome to the selection of the best PC games for Windows 7. Fun casual games are grouped by genre to let you choose cool games for boys and girls. Hidden object adventure games remain popular these years, thus, many computer games for Windows 7 belong to this category. Arcade and strategy games enjoy wide fan audience as well. Now most of them feature full HD graphics. So, please, check the system requirements before windows 8 games download. The same is true for arcades and 3D action games.
The complete Windows 7 games list is available to review by genre. For example, click Match 3 games title to find new simulation and puzzle games. Similarly, you may download free Windows 7 games for kids or board games for the whole family to enjoy. Use the trial time to check if the the selected windows game runs on your pc. Then you may upgrade the free demo to full version games.
By the way, if you are searching for free games for windows phone, then you should better visit Windows game store. Absolutist offers a few Windows Phone 8 games which are fun to play and free to download. There are also a number of educational games for kids. Regardless the preferred game genre, our company does its best to deliver best windows games of 2016 to your pc. So, subscribe to get most thrilling puzzle and adventure games free right to your email.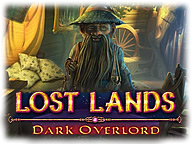 Lost Lands:
Dark Overlord
Explore a magical world!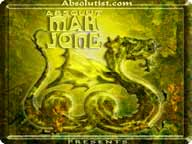 MahJong
Try the new interpretation of the famous Chinese game - Absolutist's MahJong!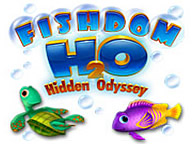 Fishdom H2O
Help Jennifer, a young marine biologist, win the Best Aquarium Award. Dive to the bottom of the sea and find various hidden items in numerous eye-teasing locations.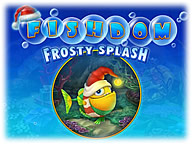 Fishdom:
Frosty Splash
Use your imagination to recreate the nippy and fun atmosphere of winter in your tank. Earn money as you complete challenging match-3 levels and use it to buy festive fish and winter-themed decorations!

The Treasures of Montezuma 3
Match tokens to unlock incredible riches in The Treasures of Montezuma 3! With Casual and Timed modes to enjoy, 160 levels to beat, and dozens of mind-bending mini-puzzles to solve, you could be in the jungle for months!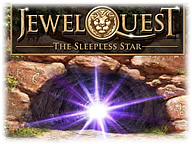 Jewel Quest:
The Sleepless Star
Follow the travails of intrepid explorer, Percy Pack, in Jewel Quest: The Sleepless Star! Pack discovers that the jewel has been stolen from a Native American village and goes to exotic locations to recover the jewel!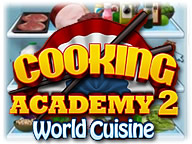 Cooking Academy 2:
World Cuisine
Welcome to the World Culinary Workshop! Cooking Academy 2 will put you in the kitchens of restaurants from all corners of the globe!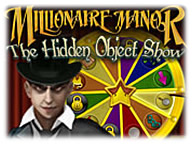 Millionaire Manor:
Hidden Object Show
Your grandfather has disappeared! The only clue he left is a cryptic message about a game show that no longer exists. Take on the challenges of The Hidden Object Show once more and save your fellow contestants from a gruesome fate!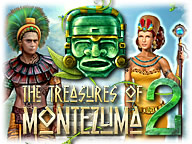 The Treasures of Montezuma 2
Return to the jungle in this amazing match-three adventure. Power-up totems and unleash special powers by making multiple matches of the same colored token. More levels, more challenges...more fun!

Farm Frenzy 3:
Russian Roulette
When Scarlett learns astronauts are starving because their boss made a crooked deal, she vows to prove herself worthy of taking over the account and feeding the hard-working space walkers three squares a day in Farm Frenzy 3: Russian Roulette!

Farm Frenzy 3:
Madagascar
Join Scarlett as she travels to the stunning island of Madagascar to help the workers on a reservation save their animals! The animals of Madagascar have come down with a mysterious illness and itΓÇÖs up to you to cure them.