Adventure games for Windows
Feeling bored? Wish to try something special? Absolutist is the source of best adventure games for PC whether you prefer classic detective games, haunted stories, dark mystery games, treasure hunt and much more. For the past few years we observed the rise of popularity of so-called HOPA games. The abbreviation stands for hidden object puzzle adventure and presumes that a player has to complete a number of mini-games and hidden object scenes to proceed with the storyline. It is particularly characteristic of lite adventure games for girls, in which the main character, usually a brave young lady embarks on a risky journey, searching for powerful ancient artifacts or her lost family.
Although the seek-and-find tasks may be presented differently and display great creativity of game designers, there is still a part of casual audience that prefer pure find-and-apply gameplay. Here at Absolutist we care that such fans of old-school quests can also download something to their taste at our portal. Just in case we recommend that our users take advantage of free one-hour trial to make sure that game is worth purchasing and operates flawlessly on their desktop device before they actually order its full version.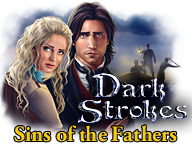 Dark Strokes:
Sins of the Fathers
Guide Ethan Black as he attempts to rescue his bride-to-be from a terrifying menace known as the Faceless Ones in Dark Strokes: Sins of the Fathers!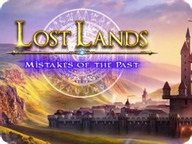 Lost Lands:
Mistakes of the Past
Save mage Maaron from a wicked witch he once was close to.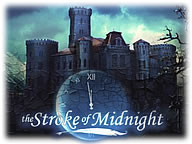 The Stroke of Midnight
A romance author escapes to Eastern Europe with the hope that a trip to Transylvania can provide the inspiration she needs to rewrite her latest book. But soon her discovery of a Victorian-era love triangle provides much more than a new storyline.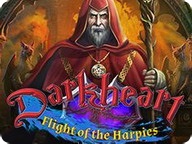 Darkheart:
Flight of the Harpies
Save your parents from giving their souls to an evil mage.

The Myth Seekers:
The Legacy of Vulcan
Meet gods from the Roman pantheon and oppose a deadly foe.

The Legacy:
Prisoner
Escape a mysterious world in another epic adventure.

Mortimer Beckett and the Book of Gold
Help a merry couple to find the legendary tome of secrets.

Dark Romance:
Curse of Bluebeard
Can you save a new bride a terrible fate?

Darkness and Flame:
Born of Fire Collector's Edition
A magical egg is about to turn one girl's world upside-down.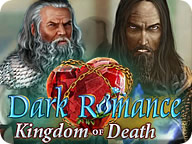 Dark Romance:
Kingdom of Death
Enjoy the atmosphere of Greek myths!

Living Legends - Wrath of the Beast
Unlock the secret of the magical bears!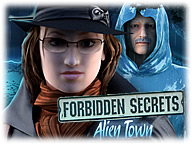 Forbidden Secrets:
Alien Town
A TV show is turning the children of Fort Nightingale into zombies - but that's not the weirdest thing going on in the city!