Arcade & Action games for Windows
Ready! Steady! Play! Play awesome arcade games and exciting action games at absolutist.com. Whether you like brick breaker, collapse, breakout or marble popper games, you are at the right spot. On our portal the fans of classic arcade games may even find the derivatives of such old-school hits as tetris, pacman and lines. And of course, absolutist.com is the home of Bubble Shooter, a fun action game brought almost to any gaming platform imaginable. Combining the principles of Match 3 and pool, it features exciting playing experience, proven addictiveness and family-friendly design. We recommend that you download action games free and take advantage of try before you buy feature.
Thus, you will make sure if the chosen computer game meets your expectations and system requirements. Please, mind that common games for boys like fighting and shooting games are rather few, but you can always play free action games online. Our flash arcades section includes all sorts of platformers, including flying and scrolling games, runners, tower defence and jumping games. Most of them have no age limit, but you should better check our kids games section if you need specifically arcades and puzzles for children.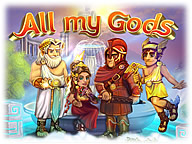 All My Gods
Lead Saturn's son to the top of the Pantheon and help him become a mighty god in All My Gods!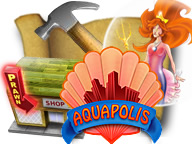 Aquapolis
Build and improve underwater developments for eight unique fish communities! Unlock 19 buildings as you build your aquatic real estate empire. Explore the ocean as never before!

Atlantis Sky Patrol
It's your job to take flight and knock out more than 100 doomsday devices that have been planted around the world. Shoot colorful marbles to knock out the antihuman devices and save the world!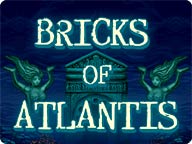 Bricks of Atlantis
Explore the lost worlds as you bust your way through 190 levels of magic fish, harpoon guns and power-ups. Harness the Power of Poseidon to control tornadoes and defend yourself against stone avalanches.

DNA
Help biologist Dr. Rose Thompson with her experiments in the creation and preservation of new species of flowers. Create different combinations of free-floating proteins and cells to cause chain reactions, which will help grow all kinds of flowers.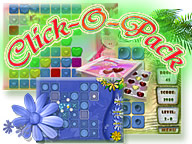 Click-O-Pack
Meet Click-O-Pack with great graphics, effects, and modes! The pack combines together four very popular click-and-pop games. Enjoy 4 games at the price of one - Click Art, Cupidometry, Hawaiian Drops and Pop-a-Pearl.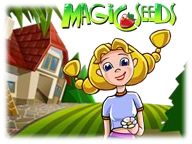 Magic Seeds
Jane has leased some land and is starting her business, growing plants and vegetables. She has a little money, a few Magic Seeds and a great desire! Help her get her business off the ground!