Arcade & Action games for Windows
Ready! Steady! Play! Play awesome arcade games and exciting action games at absolutist.com. Whether you like brick breaker, collapse, breakout or marble popper games, you are at the right spot. On our portal the fans of classic arcade games may even find the derivatives of such old-school hits as tetris, pacman and lines. And of course, absolutist.com is the home of Bubble Shooter, a fun action game brought almost to any gaming platform imaginable. Combining the principles of Match 3 and pool, it features exciting playing experience, proven addictiveness and family-friendly design. We recommend that you download action games free and take advantage of try before you buy feature.
Thus, you will make sure if the chosen computer game meets your expectations and system requirements. Please, mind that common games for boys like fighting and shooting games are rather few, but you can always play free action games online. Our flash arcades section includes all sorts of platformers, including flying and scrolling games, runners, tower defence and jumping games. Most of them have no age limit, but you should better check our kids games section if you need specifically arcades and puzzles for children.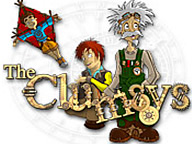 The Clumsys
Tim and his mischievous friends have gotten themselves into quite a pickle! They discovered Grandpa's latest invention, The Time Machine, and have teleported themselves to different time periods!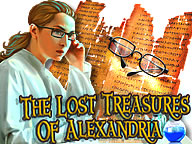 The Lost Treasures of Alexandria
A mystery is buried within the sands of time and it's waiting to be discovered. Join the adventure of Christine, an Archeologist, whose amazing discovery begins a fun-filled journey through intriguing environments of ancient and modern times.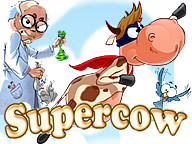 Supercow
The evil Professor Duriarti has escaped from prison! He has seized the farm and captured all of the animals! Supercow heard about the situation, and dashed off to save the farm animals. It's Supercow to the rescue!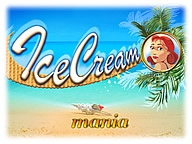 Ice Cream Mania
Ice cream cafe magnate Henry Rich has died and his fortune was left to his two daughters. In order to receive their inheritance, however, they have to start their own business from scratch. Help Cindy compete against her greedy sister Jeanne!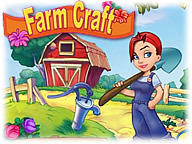 Farm Craft
It's up to Ginger to save her farm and the village from AgroCorp! Don't be afraid to get your hands dirty in this addictive time-management game that will bring out the farmer in you!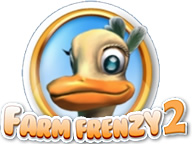 Farm Frenzy 2
Farm Frenzy 2 will give you a newfound appreciation for Old MacDonald! With a click here and a click there, you'll be feeding chickens, collecting eggs, stocking up your warehouse and shipping your goods off to market!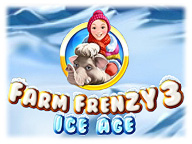 Farm Frenzy 3:
Ice Age
While whipping up chilly treats in 90 levels of frosty fun, you'll breed and care for penguins and other arctic animals, manufacture new products and enjoy a parade of visual gags!