Arcade & Action games for Windows
Ready! Steady! Play! Play awesome arcade games and exciting action games at absolutist.com. Whether you like brick breaker, collapse, breakout or marble popper games, you are at the right spot. On our portal the fans of classic arcade games may even find the derivatives of such old-school hits as tetris, pacman and lines. And of course, absolutist.com is the home of Bubble Shooter, a fun action game brought almost to any gaming platform imaginable. Combining the principles of Match 3 and pool, it features exciting playing experience, proven addictiveness and family-friendly design. We recommend that you download action games free and take advantage of try before you buy feature.
Thus, you will make sure if the chosen computer game meets your expectations and system requirements. Please, mind that common games for boys like fighting and shooting games are rather few, but you can always play free action games online. Our flash arcades section includes all sorts of platformers, including flying and scrolling games, runners, tower defence and jumping games. Most of them have no age limit, but you should better check our kids games section if you need specifically arcades and puzzles for children.

Farm Frenzy:
Gone Fishing
Scarlett didn't know her new island farm contained a huge pond, but that will not stop her from rising to the challenge! Help her make a big splash as she upgrades her production facilities, and buys and sells goods across land and sea!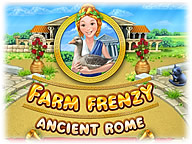 Farm Frenzy:
Ancient Rome
A long time ago, a courageous young woman named Scarlett farmed her land in an effort to feed her country's soldiers and ensure the return of her beloved from the battlefield. Join her as she races to grow crops and raise animals!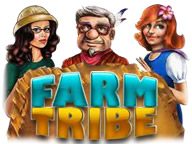 Farm Tribe
Help Anny organize a farm and solve the mystery of Mayan's tribe! Hire workers, take care of them and improve their professional skills. Gain profit and help pay for the land that the research can be started in Farm Tribe!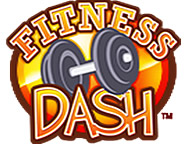 Fitness Dash
While jogging, Jo notices her fellow DinerTown residents gobbling up double bacon burgers at Flo's Diner just days before the annual tug-of-war competition. Help Jo get the citizens of DinerTown back on track and lead them to a tug-of-war victory!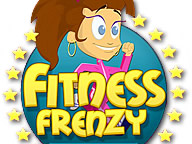 Fitness Frenzy
Help Vicki meet a real challenge! In Fitness Frenzy, YOU are a fitness trainer. You get to help people get fit and feel great. Teach them how to work out and reach their ultimate goals. How about you...can you keep up with the frenzy?

Virtual Villagers 2
Continue the epic story of the castaways of Isola in Virtual Villagers 2: The Lost Children! Guide your tribe as they rescue a group of lost children and help them survive new adventures. Lead your villagers as they solve all new puzzles!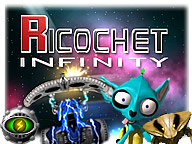 Ricochet Infinity
Ricochet around the Galaxy in this dynamically brilliant breakout action game! Trek across 216 awesome levels, with thousands more online, earning new ranks in the Galactic Tournament, by yourself or with a friend.