Arcade & Action games for Windows
Ready! Steady! Play! Play awesome arcade games and exciting action games at absolutist.com. Whether you like brick breaker, collapse, breakout or marble popper games, you are at the right spot. On our portal the fans of classic arcade games may even find the derivatives of such old-school hits as tetris, pacman and lines. And of course, absolutist.com is the home of Bubble Shooter, a fun action game brought almost to any gaming platform imaginable. Combining the principles of Match 3 and pool, it features exciting playing experience, proven addictiveness and family-friendly design. We recommend that you download action games free and take advantage of try before you buy feature.
Thus, you will make sure if the chosen computer game meets your expectations and system requirements. Please, mind that common games for boys like fighting and shooting games are rather few, but you can always play free action games online. Our flash arcades section includes all sorts of platformers, including flying and scrolling games, runners, tower defence and jumping games. Most of them have no age limit, but you should better check our kids games section if you need specifically arcades and puzzles for children.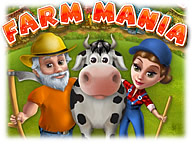 Farm Mania
Plant vegetables, raise animals, become a beekeeper...the possibilities are endless in Farm Mania! So, come spend some time in the country with Anna and her family in Farm Mania!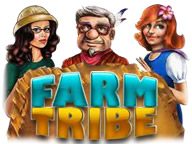 Farm Tribe
Help Anny organize a farm and solve the mystery of Mayan's tribe! Hire workers, take care of them and improve their professional skills. Gain profit and help pay for the land that the research can be started in Farm Tribe!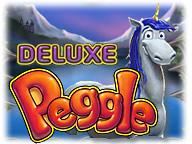 Peggle Deluxe
Aim, shoot, clear the field from orange pegs, then sit back and cheer as 10 whimsical teachers guide you to Peggle greatness. Conquer 55 fanciful levels with 10 mystical Magic Powers, racking up bonus points and shots you'll smile about for weeks.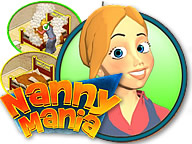 Nanny Mania
Nanny Mania puts you in the heart of what it takes to maintain a household. We start you off easy with a child, Mom, and Dad, but as you get more proficient, the job does not get easier.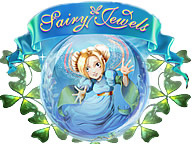 Fairy Jewels
Go on a rescue mission in fairyland! An evil wizard has captured all the fairies in the land and locked them into his dark castle. You need good aim and a the right timing. With that you can save these sweet little creatures!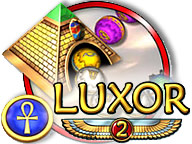 Luxor 2
Luxor 2 takes you on a beautiful voyage through the land of ancient Egypt. Play 88 all-new, gorgeously rendered levels of brilliantly displayed crisp and stunning graphics set amongst the pyramids and temples of ancient Egypt.