Arcade & Action games for Windows
Ready! Steady! Play! Play awesome arcade games and exciting action games at absolutist.com. Whether you like brick breaker, collapse, breakout or marble popper games, you are at the right spot. On our portal the fans of classic arcade games may even find the derivatives of such old-school hits as tetris, pacman and lines. And of course, absolutist.com is the home of Bubble Shooter, a fun action game brought almost to any gaming platform imaginable. Combining the principles of Match 3 and pool, it features exciting playing experience, proven addictiveness and family-friendly design. We recommend that you download action games free and take advantage of try before you buy feature.
Thus, you will make sure if the chosen computer game meets your expectations and system requirements. Please, mind that common games for boys like fighting and shooting games are rather few, but you can always play free action games online. Our flash arcades section includes all sorts of platformers, including flying and scrolling games, runners, tower defence and jumping games. Most of them have no age limit, but you should better check our kids games section if you need specifically arcades and puzzles for children.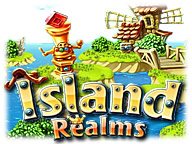 Island Realms
When a band of merry sailors are cast away on the shores of an island, they find themselves in need of shelter and sustenance. Explore your new home, build mills and quarries, engage in trade and purchase upgrades to help the settlers make ends meet!

Jack of All Tribes
Help Jack travel to the past and rule a primitive tribe in Jack of All Tribes, a fun Time Management game!

Luxor:
Quest for the Afterlife
In Luxor: Quest for the Afterlife, you'll venture out of Egypt on a quest to track down the stolen artifacts of Queen Nefertiti! Choose your own paths on an expansive journey in this next installment in the best-selling Luxor series!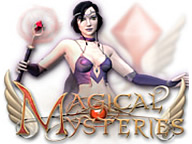 Magical Mysteries:
Path of the Sorceress
Use your Match 3 skills in a new way to search for enchanted scrolls, make useful potions, and defeat your mysterious enemies!

Oriental Dreams
Featuring unique mix of match three puzzles and hidden object scenes, Oriental Dreams will give you enough food for thought - with a nice oriental taste, that is. Will you be able to successfully pass all the tests of your mind and your spirit?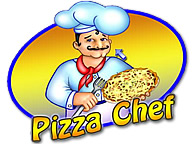 Pizza Chef
Do you smell the tasty scent of baked dough? No, you're not dreaming, you're the Pizza Chef! Use your pizza making skills to manage the oven and bake great-tasting pizzas from original recipes.