Arcade & Action games for Windows
Ready! Steady! Play! Play awesome arcade games and exciting action games at absolutist.com. Whether you like brick breaker, collapse, breakout or marble popper games, you are at the right spot. On our portal the fans of classic arcade games may even find the derivatives of such old-school hits as tetris, pacman and lines. And of course, absolutist.com is the home of Bubble Shooter, a fun action game brought almost to any gaming platform imaginable. Combining the principles of Match 3 and pool, it features exciting playing experience, proven addictiveness and family-friendly design. We recommend that you download action games free and take advantage of try before you buy feature.
Thus, you will make sure if the chosen computer game meets your expectations and system requirements. Please, mind that common games for boys like fighting and shooting games are rather few, but you can always play free action games online. Our flash arcades section includes all sorts of platformers, including flying and scrolling games, runners, tower defence and jumping games. Most of them have no age limit, but you should better check our kids games section if you need specifically arcades and puzzles for children.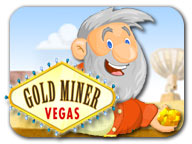 Gold Miner:
Vegas
Gold Miner is back with a brand new action adventure! He's setting his sights on Vegas. Can you help him achieve his dream? Help our bearded friend mine enough gold to get him to Vegas. Play alone or with another player in this family-friendly game!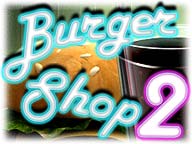 Burger Shop 2
Congratulations! Featuring 120 levels of story mode, 120 levels of expert mode and endless play in Challenge and Relax Mode, start your food making adventure today!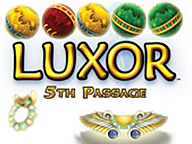 Luxor:
5th Passage
Get ready to wield your winged-scarab shooter in Luxor: 5th Passage, an exciting and fantastic Marble Popper game! Fire colored balls into the advancing chain of colored spheres to eliminate them before they destroy the pyramids.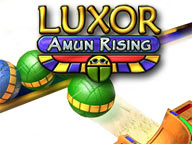 Luxor:
Amun Rising
The great goddess, Isis, has enlisted you to battle Set and his evil minions. Travel throughout the Two Lands and thwart SetΓÇÖs diabolical plans, but bear in mind, Set will not be pleased with your arrival!

My Kingdom for the Princess II
A terrible dwarf has kidnapped a beautiful princes. Save Princess Helen and her kingdom, by stopping invaders and the terrible evildoer. You will meet magical beings, track down the miscreant and surmount the obstacles in this exciting game!

Operation Mania
Help Dr. Humerus manage the mayhem of a wacky ER and successfully treat patients with some of the zaniest ailments in healthcare history! Operation Mania will leave you in stitches!