Card & Board games for Windows
Tabletop games have quite a long history, and no wonder that most popular board games are now also available for PC. Such classic puzzles like chess, checkers, mahjong solitaire, pegs, domino or backgammon were actually among the first computer games. Granting fun family pastime, strategy board games along with various word games are a powerful educational source for kids because they combine positive playing experience with learning. Certainly, our rich collection of free board games for PC has much to offer to mature audience as well.
While male gamers may take interest in pool, snooker, pinball or card games, women will find a selection of hit solitaire games. As you know, most popular types of patience are klondike, freecell, spider, tripeaks, pyramid and golf. Featuring cute characters and vibrant colors, some solitaire card games become more of a logic puzzle. Fairway is a good example of such fun card games for kids.
A great variety of board games is also available in our online games section. Be sure to play shanghai mahjong, poker dice, reversi, mancala and such classic Japanese puzzles like sudoku, kakuro and nonograms.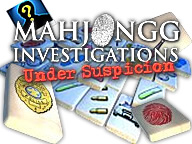 Mahjongg Investigations:
Under Suspicion
Organized crime is taking over Metro City! As a detective in the 83rd precinct, use your Mahjongg skills to unearth clues and bring the criminals to justice! Build your career as you make the streets safe for the good people of Metro City!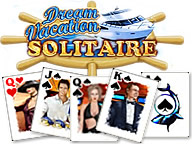 Dream Vacation Solitaire
Earn medals, trophies, and even new yachts to sail to the next vacation paradise! Making matches and combinations gives you access to power moves that let you clear the boards more easily.

Mystery Solitaire:
Secret Island
You're a castaway on Secret Island. Match cards, in more than 60 unique solitaire layouts, and collect clues to get pieces of magic map! The most sophisticated devotees of the puzzle genre are sure to like this puzzle-quest full of riddles!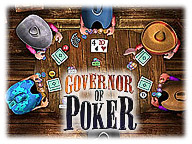 Governor of Poker
Do you have what it takes to play against the pro players of the old west? Buy houses, and means of transport to get you everywhere in Texas as you play. Dare to join a tournament or a cash game and perhaps bet ALL IN.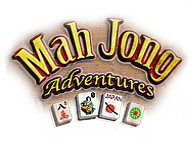 Mah Jong Adventures
Use your uncle's humorous journal to locate gold tiles with the grace and swiftness of a Canadian Mountie! Your adventure spans 18 engaging destinations and immerses you in the local culture through unique tile-sets and backgrounds.

Mahjongg:
Ancient Mayas
Embark upon a fantastic adventure to the empire of the Mayas. Go back in time 2,000 years and discover the mysterious temples and fabulous treasures of this once powerful and enigmatic culture!