Card & Board games for Windows
Tabletop games have quite a long history, and no wonder that most popular board games are now also available for PC. Such classic puzzles like chess, checkers, mahjong solitaire, pegs, domino or backgammon were actually among the first computer games. Granting fun family pastime, strategy board games along with various word games are a powerful educational source for kids because they combine positive playing experience with learning. Certainly, our rich collection of free board games for PC has much to offer to mature audience as well.
While male gamers may take interest in pool, snooker, pinball or card games, women will find a selection of hit solitaire games. As you know, most popular types of patience are klondike, freecell, spider, tripeaks, pyramid and golf. Featuring cute characters and vibrant colors, some solitaire card games become more of a logic puzzle. Fairway is a good example of such fun card games for kids.
A great variety of board games is also available in our online games section. Be sure to play shanghai mahjong, poker dice, reversi, mancala and such classic Japanese puzzles like sudoku, kakuro and nonograms.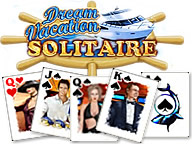 Dream Vacation Solitaire
Earn medals, trophies, and even new yachts to sail to the next vacation paradise! Making matches and combinations gives you access to power moves that let you clear the boards more easily.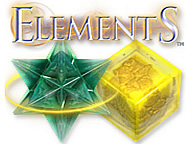 Elements
Harness the power of nature's greatest forces in Elements, a challenging and addictive swap-and-match game! Follow the clues in the Book of Elements to bring Air, Fire, Water and Earth down to their purest forms and become an expert alchemist!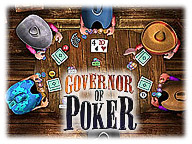 Governor of Poker
Do you have what it takes to play against the pro players of the old west? Buy houses, and means of transport to get you everywhere in Texas as you play. Dare to join a tournament or a cash game and perhaps bet ALL IN.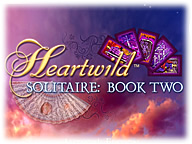 Heartwild Solitaire:
Book Two
Binky's once comfortable life, working as a maid by day and an artist's model by night, has begun to crumble. Leaving her future to fate, Binky turns to tarot cards for guidance. Immerse yourself in this unique solitaire-style adventure!

Mahjongg:
Ancient Mayas
Embark upon a fantastic adventure to the empire of the Mayas. Go back in time 2,000 years and discover the mysterious temples and fabulous treasures of this once powerful and enigmatic culture!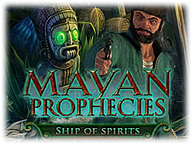 Mayan Prophecies:
Ship of Spirits
As you explore the vastness of a ship lost in time, what mysteries will you uncover amidst its Mayan idols, menacing sea creatures, and exotic treasures?