Kids games for Windows
Have you already come across the term "edutatement games"? These are most efficient educational games because they combine entertainment and learning. On our site you will find an immense collection of fun kids games to download free. A great variety of brain-teasers include kids Math games and classic board games like sudoku, mahjong and jigsaw games. Numeric puzzles and word games are very helpful to develop logic, basic Math skills and spelling. They are highly recommended by early childhood educators to prepare your kids for school.
However, in this section we have assembled not only kids learning games, but also family-friendly puzzle games and arcades with no restrictions on age. Cute animals, famous cartoon characters, interactive mini-games and polished graphics are characteristic of PC games designed for children. Match 3 puzzles, collapse and bubble arcades are common skill games for toddlers due to vibrant colors and clear objective. Download and play kids games together with your little ones, for it is the most pleasant pastime.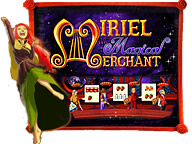 Miriel the Magical Merchant
Enter the magical world of Miriel and help her to fulfill her dreams. Prepare delicious bread and cakes to keep eager customers satisfied while building a general store empire throughout the magical Kingdom. Miriel needs your help!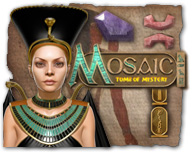 Mosaic:
Tomb of Mystery
Travel to Ancient Egypt in this stunning mystery-puzzle quest filled with gorgeous effects and addictive game play! Place shapes and decrypt ancient Egyptian Hieroglyphs as you uncover the truth behind the mysterious death of King Tut.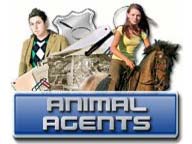 Mystery Stories:
Animal Agents
When Sarah goes to feed the family rabbit, she discovers to her horror that it has disappeared! Did she really forget to lock the cage door? Though Sarah discovers suspicious footprints, nobody wants to believe her... except for her friends.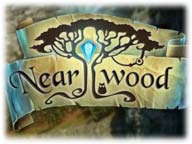 Nearwood
Find out why time came to a standstill, and drive the ancient evil out of Nearwood once and for all! Bring back peace and quiet to the land!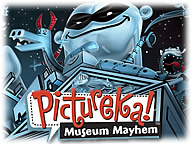 Pictureka Museum Mayhem
An unknown culprit broke into the museum after hours and re-arranged all of the exhibits. It's up to you to restore the museum before its reputation is ruined!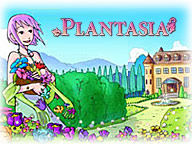 Plantasia
Plant seeds, harvest flowers, restore fountains, and watch as your gardens bloom in this amazing game! Restore one fantastical garden after the next and discover how a fairy wish unfolds. Play this game of gardening delight - no green thumb required!