Kids games for Windows
Have you already come across the term "edutatement games"? These are most efficient educational games because they combine entertainment and learning. On our site you will find an immense collection of fun kids games to download free. A great variety of brain-teasers include kids Math games and classic board games like sudoku, mahjong and jigsaw games. Numeric puzzles and word games are very helpful to develop logic, basic Math skills and spelling. They are highly recommended by early childhood educators to prepare your kids for school.
However, in this section we have assembled not only kids learning games, but also family-friendly puzzle games and arcades with no restrictions on age. Cute animals, famous cartoon characters, interactive mini-games and polished graphics are characteristic of PC games designed for children. Match 3 puzzles, collapse and bubble arcades are common skill games for toddlers due to vibrant colors and clear objective. Download and play kids games together with your little ones, for it is the most pleasant pastime.

Virtual Farm 2
Raise bumper crops and then sell them for a profit in Virtual Farm 2! Cheese, ice cream, cakes and more are in demand at the market. Do you have what it takes to fill those orders and become the top farmer in town?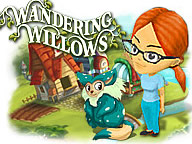 Wandering Willows
Ready for a new adventure? Welcome to Wandering Willows, a whimsical world full of wondrous wildlife and engaging quests. Spend some time in Wandering Willows today!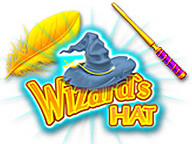 Wizard's Hat
Clean up the Magic Glades using your amazing match-three abilities! To play, simply move a Wizard's Hat along the bottom of your screen, click to grab objects from above and then click again to launch the objects back at the descending rows. Once yo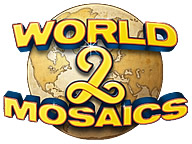 World Mosaics 2
Solve your way from the wonders of the Jurassic period, through the Dawn of Civilization, to the glorious Renaissance as you restore the hourglass of the Pelasgians and return to your own time!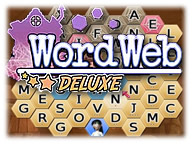 Word Web Deluxe
In a science experiment gone terribly wrong, 10 spiders became super-intelligent. Now they have invaded your home and they're making a huge mess! Link letters and create words to sweep the spider webs away!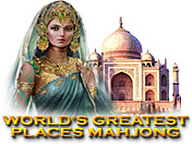 World's Greatest Places Mahjong
Learn about the new Seven Wonders of the World in World's Greatest Places Mahjong! Use your Mahjong talents to clear the boards and discover which locations were picked by people all over the world!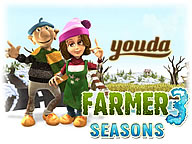 Youda Farmer 3:
Seasons
After disaster strikes during a stormy night and reduces your farm to rubble, you once again face the difficult task of rebuilding your village and farm! Build new farms and shops, buy new tools, and earn money to upgrade your farm.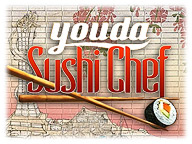 Youda Sushi Chef
Whether you enjoy sushi or have never tasted the popular delicacy, you're going to love the time management fun of Youda Sushi Chef! Step into the dual roles of manager and chef as you make a variety of mouth-watering sushi!

Youda Farmer
Run your farm, grow your crops and experience the country life! It's up to you to keep the local village happy with your quality farm products!