Kids games for Windows
Have you already come across the term "edutatement games"? These are most efficient educational games because they combine entertainment and learning. On our site you will find an immense collection of fun kids games to download free. A great variety of brain-teasers include kids Math games and classic board games like sudoku, mahjong and jigsaw games. Numeric puzzles and word games are very helpful to develop logic, basic Math skills and spelling. They are highly recommended by early childhood educators to prepare your kids for school.
However, in this section we have assembled not only kids learning games, but also family-friendly puzzle games and arcades with no restrictions on age. Cute animals, famous cartoon characters, interactive mini-games and polished graphics are characteristic of PC games designed for children. Match 3 puzzles, collapse and bubble arcades are common skill games for toddlers due to vibrant colors and clear objective. Download and play kids games together with your little ones, for it is the most pleasant pastime.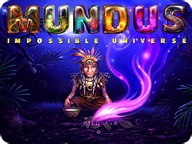 Mundus:
Impossible Universe
Follow the Great Shaman in his mind journey across fantastic worlds.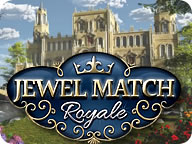 Jewel Match Royale Collector's Edition
Restore castles and help a gardener marry a princess.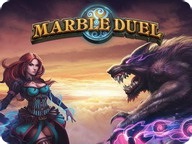 Evy:
Magic Spheres
Marble Popper meets RPG in an exciting match 3 battle!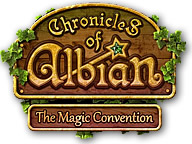 Chronicles of Albian:
Magic Convention
The Fairy Godmother, has called on you to help prepare for the official Convention of Magic Masters being held at her home in only a few weeks time. Wizards and sorcerers of the world descend upon Albian for the magical convention of a lifetime.

Cradle of Rome 2
Rome was one of the most powerful and beautiful capitals of all time. Write your own history of the Roman Empire in the engaging Match 3 game. Journey through incredible matching fun and the exhilarating process of building the city.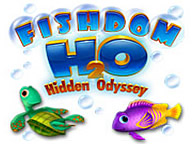 Fishdom H2O
Help Jennifer, a young marine biologist, win the Best Aquarium Award. Dive to the bottom of the sea and find various hidden items in numerous eye-teasing locations.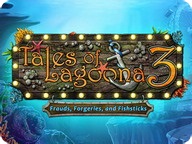 Tales of Lagoona 3:
Frauds, Forgeries, and Fishsticks
Repair once great theme park for underwater dwellers.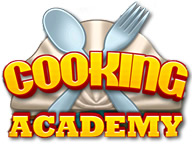 Cooking Academy
Grab your oven mitts and don your Chef's Hat! Cooking Academy is the game that places you in the kitchens of a prestigious culinary school! From Pancakes to Creme Brulee, prepare over 50 different recipes!

The Treasures of Montezuma 3
Match tokens to unlock incredible riches in The Treasures of Montezuma 3! With Casual and Timed modes to enjoy, 160 levels to beat, and dozens of mind-bending mini-puzzles to solve, you could be in the jungle for months!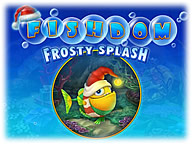 Fishdom:
Frosty Splash
Use your imagination to recreate the nippy and fun atmosphere of winter in your tank. Earn money as you complete challenging match-3 levels and use it to buy festive fish and winter-themed decorations!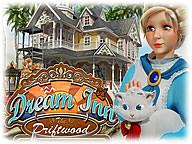 Dream Inn:
Driftwood
Formerly Seaside's premiere resort, this old gem has fallen into disrepair. Take a stroll in the garden and customize the Inn's exterior with upgrades to create curb appeal.