Kids games for Windows
Have you already come across the term "edutatement games"? These are most efficient educational games because they combine entertainment and learning. On our site you will find an immense collection of fun kids games to download free. A great variety of brain-teasers include kids Math games and classic board games like sudoku, mahjong and jigsaw games. Numeric puzzles and word games are very helpful to develop logic, basic Math skills and spelling. They are highly recommended by early childhood educators to prepare your kids for school.
However, in this section we have assembled not only kids learning games, but also family-friendly puzzle games and arcades with no restrictions on age. Cute animals, famous cartoon characters, interactive mini-games and polished graphics are characteristic of PC games designed for children. Match 3 puzzles, collapse and bubble arcades are common skill games for toddlers due to vibrant colors and clear objective. Download and play kids games together with your little ones, for it is the most pleasant pastime.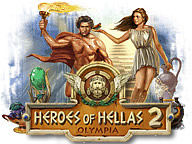 Heroes of Hellas 2:
Olympia
Build a city from the ashes of a fallen civilization and rule your people with wisdom and justice in Heroes of Hellas 2: Olympia! Enjoy a mix of addictive match-three gameplay and city building fun!

Farm Frenzy 3:
Russian Roulette
When Scarlett learns astronauts are starving because their boss made a crooked deal, she vows to prove herself worthy of taking over the account and feeding the hard-working space walkers three squares a day in Farm Frenzy 3: Russian Roulette!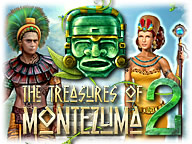 The Treasures of Montezuma 2
Return to the jungle in this amazing match-three adventure. Power-up totems and unleash special powers by making multiple matches of the same colored token. More levels, more challenges...more fun!

Farm Frenzy 3:
Madagascar
Join Scarlett as she travels to the stunning island of Madagascar to help the workers on a reservation save their animals! The animals of Madagascar have come down with a mysterious illness and itΓÇÖs up to you to cure them.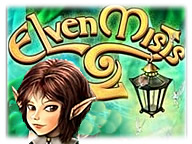 Elven Mists 2
Slip into the role of a young elven lad of just 99 years of age as he fills the shoes of the just retired "Awakener of the Elves", and bring back the light into a world that lies in darkness!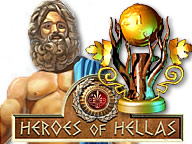 Heroes of Hellas
Travel through Ancient Greece to find the thief who stole the scepter of Zeus, creating chains of three or more identical items! Heroes of Hellas offers an unforgettable adventure through a magical time!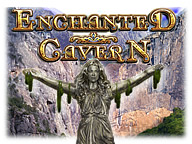 Enchanted Cavern
By matching groups of precious stones, you'll be able to work your way toward a treasure of untold value! Featuring exhilarating gameplay, stunning visuals and special logic challenges that will test your mental mettle. It is a great journey!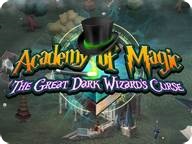 Academy of Magic:
The Great Dark Wizard's Curse
Step into the world of magic and save fairy creatures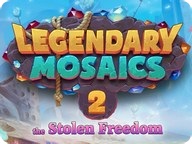 Legendary Mosaics 2:
The Stolen Freedom
Solve colorful griddlers and prevent a legendary statue stolen