Match 3 games for Windows
Matching games are the best way to relax after a tough day because even in timed mode they require almost no concentration. However memory match games, mahjong and solitaire puzzles are quite popular, match three is definitely the primary genre in this category. Best match 3 games like Bejewelled and Gem Slider have lots of clones and are sometimes even used to describe this type of games. Today many match 3 puzzles offer users to choose the game mode they prefer (swap, group or chain) or combine different techniques and goals. For instance, a user is supposed to drop the token to the bottom of the play field, drag it along the marked path or engage in a battle.
Thus, the legendary Puzzle Quest gave birth to the genre of Match 3 RPG, featuring an incredible adventure behind the basic game mechanics. Other game hit series, Jewel Quest and Fishdom, display the trend to enrich the playing experience with an interactive storyline or by introducing simulation and hidden object elements to tile matching gameplay. Download free match 3 games, enjoy them during 1-hour trial and order the registration code to the title you wish to continue playing. It's that simple!

The Curse of Montezuma
Join world famous archeologist Cathie Jones as she embarks on an amazing match-three journey to find the legendary Fountain of Youth and stop the spread of a deadly virus!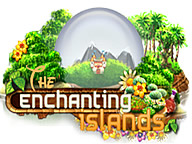 The Enchanting Islands
Collect elements, cast spells and defeat ferocious guardians in your quest to return life to a fairy-tale realm!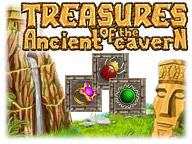 Treasures of the Ancient Cavern
It is time for Treasures! Treasures of the Ancient Cavern is a tale of fantasy, adventure and ancient magic that challenges players to cross the equator and follow in the footsteps of the Incas to restore artifacts and learn the magic.

Trial of the Gods:
Ariadne's Journey
The saga of Princess Ariadne continues! Prince Theseus has been captured by cruel Amazons and it's up to you to help Ariadne on her dangerous and exciting journey to save her beloved!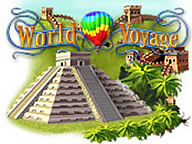 World Voyage
Enjoy challenging levels with special features and bonuses, wonderful pictures of famous places, buildings and monuments, and fill your own game landscape with famous sights. Discover the unique extra-bonus of World Voyage!