Match 3 games for Windows
Matching games are the best way to relax after a tough day because even in timed mode they require almost no concentration. However memory match games, mahjong and solitaire puzzles are quite popular, match three is definitely the primary genre in this category. Best match 3 games like Bejewelled and Gem Slider have lots of clones and are sometimes even used to describe this type of games. Today many match 3 puzzles offer users to choose the game mode they prefer (swap, group or chain) or combine different techniques and goals. For instance, a user is supposed to drop the token to the bottom of the play field, drag it along the marked path or engage in a battle.
Thus, the legendary Puzzle Quest gave birth to the genre of Match 3 RPG, featuring an incredible adventure behind the basic game mechanics. Other game hit series, Jewel Quest and Fishdom, display the trend to enrich the playing experience with an interactive storyline or by introducing simulation and hidden object elements to tile matching gameplay. Download free match 3 games, enjoy them during 1-hour trial and order the registration code to the title you wish to continue playing. It's that simple!

The Treasures of Montezuma 3
Match tokens to unlock incredible riches in The Treasures of Montezuma 3! With Casual and Timed modes to enjoy, 160 levels to beat, and dozens of mind-bending mini-puzzles to solve, you could be in the jungle for months!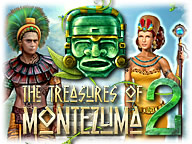 The Treasures of Montezuma 2
Return to the jungle in this amazing match-three adventure. Power-up totems and unleash special powers by making multiple matches of the same colored token. More levels, more challenges...more fun!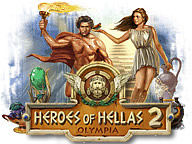 Heroes of Hellas 2:
Olympia
Build a city from the ashes of a fallen civilization and rule your people with wisdom and justice in Heroes of Hellas 2: Olympia! Enjoy a mix of addictive match-three gameplay and city building fun!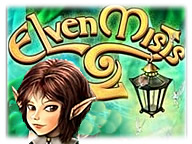 Elven Mists 2
Slip into the role of a young elven lad of just 99 years of age as he fills the shoes of the just retired "Awakener of the Elves", and bring back the light into a world that lies in darkness!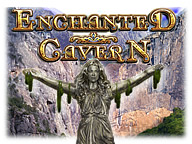 Enchanted Cavern
By matching groups of precious stones, you'll be able to work your way toward a treasure of untold value! Featuring exhilarating gameplay, stunning visuals and special logic challenges that will test your mental mettle. It is a great journey!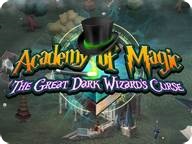 Academy of Magic:
The Great Dark Wizard's Curse
Step into the world of magic and save fairy creatures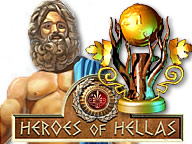 Heroes of Hellas
Travel through Ancient Greece to find the thief who stole the scepter of Zeus, creating chains of three or more identical items! Heroes of Hellas offers an unforgettable adventure through a magical time!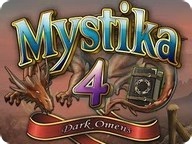 Mystika 4:
Dark Omens
Explore the a magic world of Lumina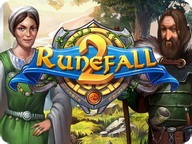 Runefall 2
Travel across the kingdom to retrieve the stolen runes